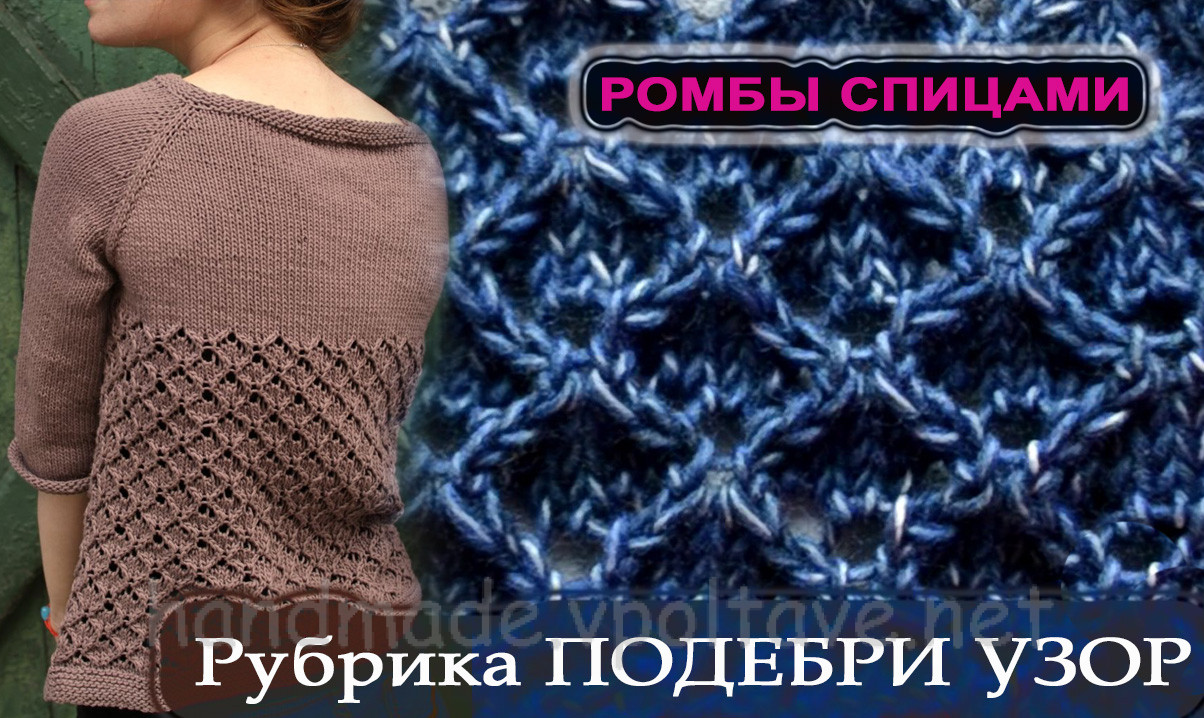 This chic "rhombus" pattern with openwork elements will work well for almost any knitwear. The sweater in the photo is one of the options for how to use this pattern.

Today I start with a new rubric – Pick a pattern
I will find beautiful photos of knitted products on the Internet, and if I cannot find a pattern, a diagram or a description of how to knit it in the public domain for this product, then I will try to select it myself.
I hope that the section "Pick a Pattern" will be of interest to you, write me in the comments, continue it further or not.
You can offer your options for knitted products from the Internet, so that I try to choose a pattern for them. And if our tastes coincide, then perhaps in the next video of the heading "Pick a pattern" there will be an MK of your desired pattern.
So, for example, today I chose a sweater that I found on the Internet: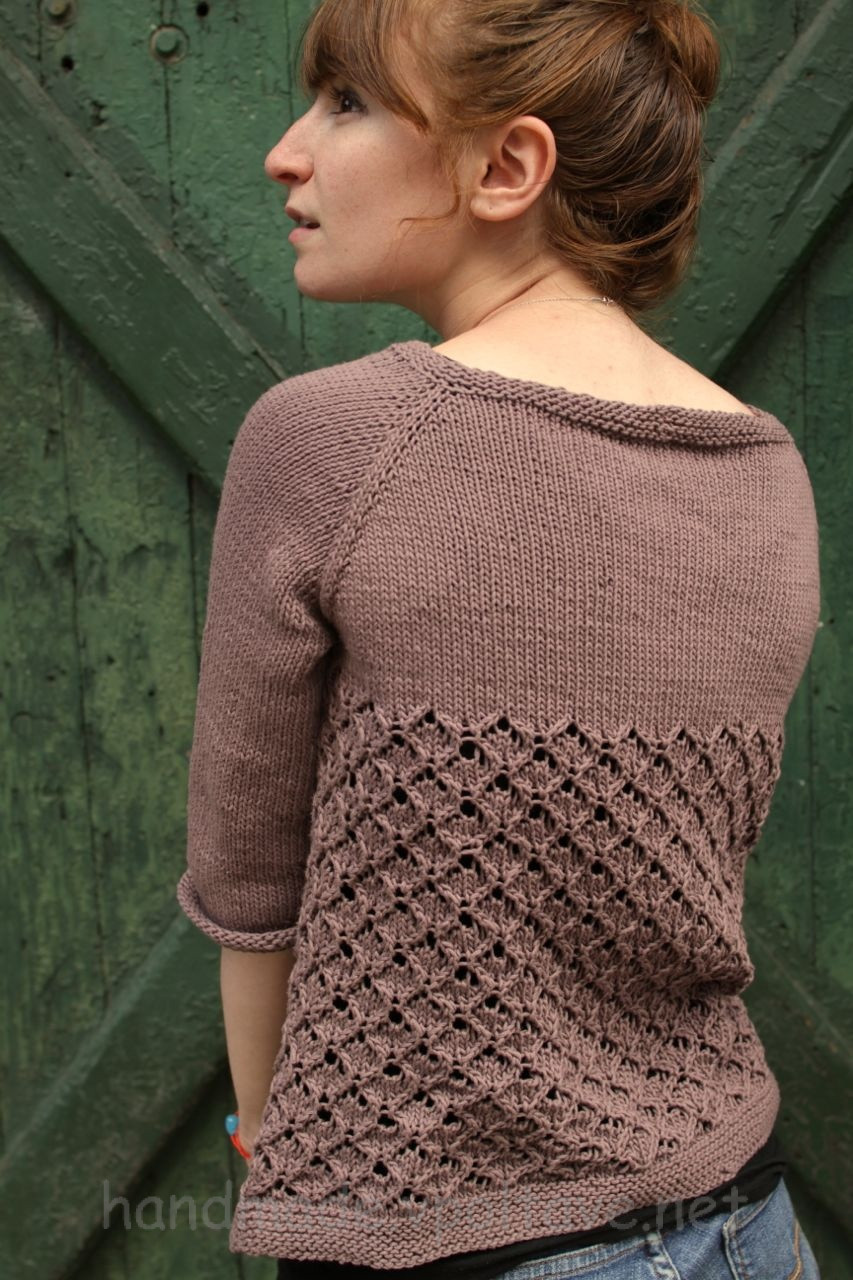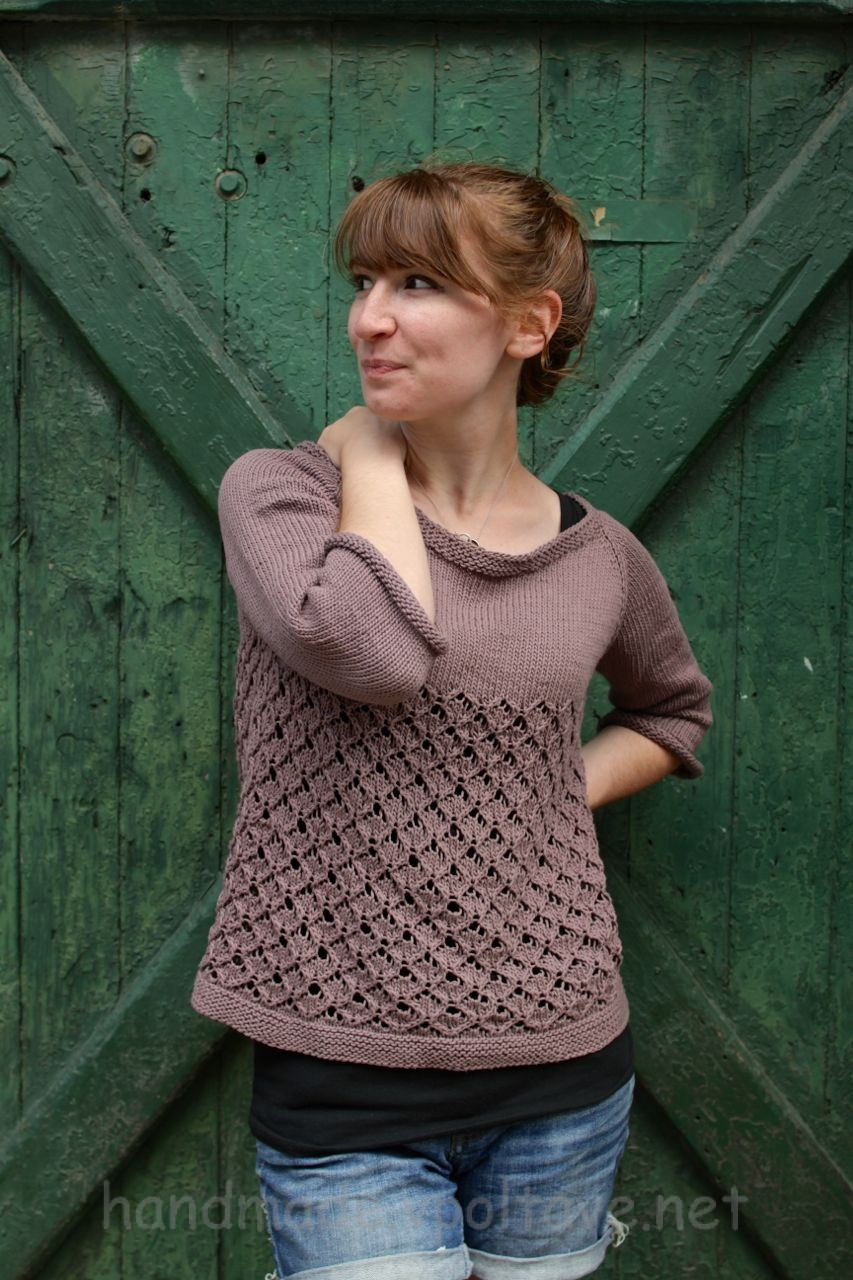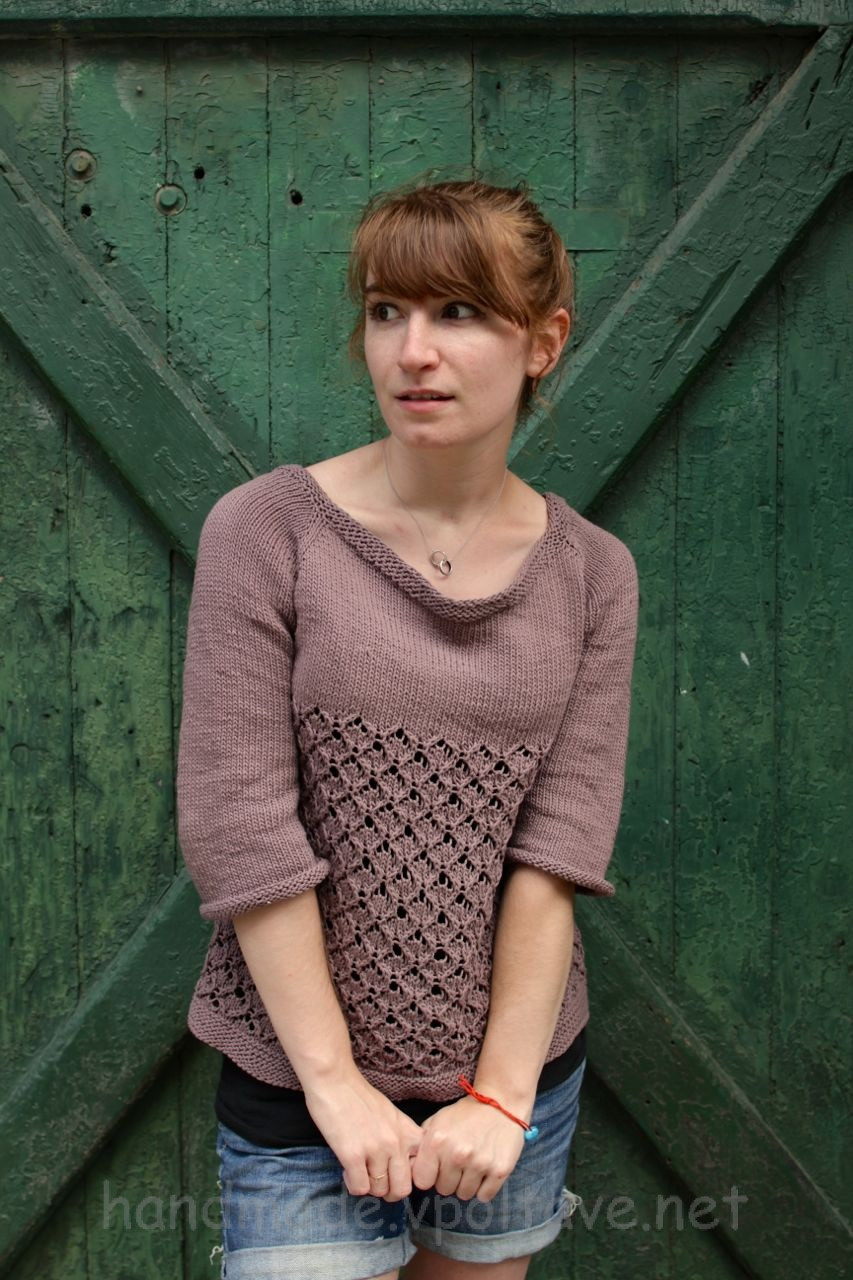 I really liked it and liked the pattern!
Therefore, today we will knit such a pattern together with you.
Pattern scheme: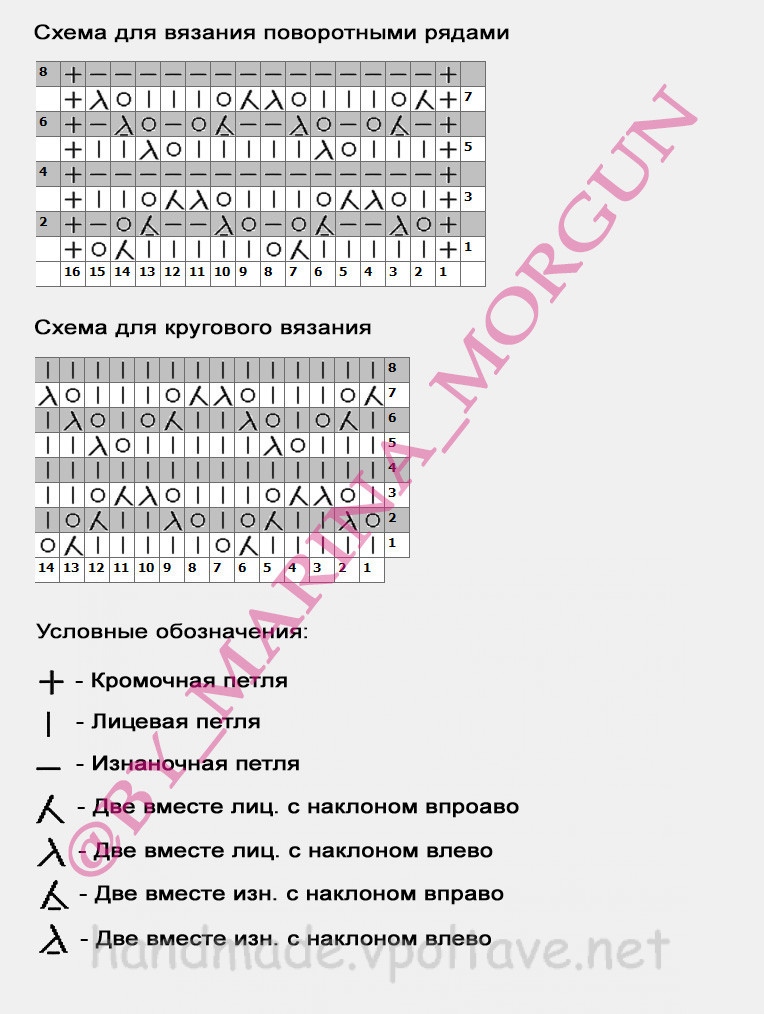 The report of this pattern consists of 7 stitches and 8 rows.
A detailed master class on knitting the "Rhombus" pattern with knitting needles:
Добавлена: Wednesday April 22nd, 2020 Обновлена: Saturday October 24th, 2020