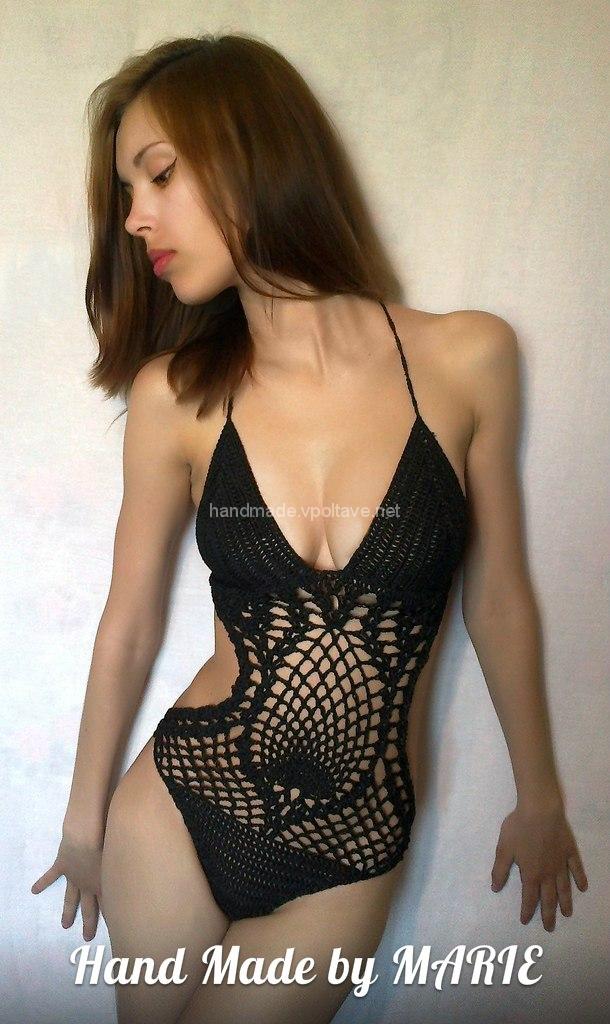 I love to knit, and lately I have been paying more and more attention to my favorite activity. But I want it so that it would bear fruit, because everyone dreams of a job that will be a pleasure, so why can't I combine business with pleasure?
I know how to knit for a long time, since childhood, but I was seriously fascinated by this at the age of 20. I accidentally saw photos of knitted swimsuits on the Internet, and that is how it all began. And so, last summer I decided to make an advertisement in one of the magazines in my city. Together with my sister, we took photos of my robot, there were not many of them, only four swimsuits, but that was enough. As it turned out later, I chose a magazine that was not very successful for advertising, but still, with its help, I completed two orders. But not everything went as smoothly as I wanted. The customers were mother and daughter, and even far from model forms, but that was okay. We met at my home – they wanted to take a closer look at my robots, but they already assured me that they would order swimsuits from me, although they hadn't even asked about the price. Well, since they don't ask, it's not so important to them, I thought. Anyway, the first order – as I was glad that I didn't think about these little things right away, as it seemed to me at once.
Error number 1 – the price needs to be discussed in advance and above all!
And so we chose the models of EXTERNAL swimsuits on their "slim" figures, took measurements, and it came time to discuss the price and deadlines. As it turned out, they hoped that one swimsuit would cost them 40% of the bag I was counting on, and how minimal it was. And when they learned about it, they began to build comedies in front of me: "Oh, how expensive! Let's order only yourself, and I will manage, "etc. As a result, we agreed that I will tie two swimsuits for 160% instead of 200%. As I later regretted about it … After all, it was possible to tie one, for a leisurely time, and not get much more, but I would spend less energy and nerves. And even more so when I learned that I have only 10 part-time days for everything about everything !!!
Error number 2 – stand on your own, do not underestimate the price, even if it is only your first order!
I agreed to all the conditions only because I knew – as a last resort, my sister would insure me, she also knits, and if that helps. After all, 10 days is very little for two piecework swimsuits, and even large sizes with special wishes, for example: with shorts – shorts, special bodice strapping, etc. Besides, if I already undertake something, then I do it so that then, it would not be a shame. Everything is as for myself, that would be convenient, and when wetted, it did not crawl, and, in the end, to look beautiful.
Error number 3 – think over everything to the smallest detail, the price should be higher if the order is urgent!
One of the swimsuits was almost completely merged, the neckline was only on the back, and even the shorts … To be honest – not enough to knit! Therefore, it took much more time to play it than I expected. On the second – only 3 days left.
Error number 4 – count on the price of yarn consumption, on additional requests and always on the size of the product!
So, for example in Ukraine, the meter of knitting costs on average 50 kopecks.
Not that I knit at will, when I have free time, no. I set the alarm at 7 in the morning, and was distracted from knitting just to eat, and again for the robot. Knitting all day is very difficult, eyes, hands get tired, and so on until midnight.
But the most annoying thing about it all is that people do not understand that you are not just being cool, that you are really working hard! And for this you have the right to receive a decent income.
Error number 5 – as mentioned above, you need to pay extra for urgency, and if the working day is not normalized, then the price should be higher!
Calculate how much you can earn robots per hour, and, accordingly, per day, taking into account all the complexity. For example, the German writer and designer Tina Hees considers 6 euros to be an acceptable price per hour, but you need to consider that this is Germany, they have a completely different standard of living.
When zakazachitsy came to me for fitting, then on their faces read: "We pay you so dearly that you must comply with all our whims!". There were wishes, there were my proposals, to which very few people listened, for example, when I said that the shorts would not fit this model very well, and that they need to be solved right away, otherwise, then I will not be able to remake, and there will not be enough time! In the end, I was right. To which I heard a sentence: "Or maybe you can somehow trim the excess?", To say that I was shocked – to say nothing! I had to explain that all this would simply be dismissed, and that nothing could be done. But the client did not calm down when she saw a sewing machine in my house and suggested that I sew and then cut, so that nothing would come out of shape! Then talk about it already and it makes no sense.
And most importantly, what my clients thought for sure – this is that if you put on a knitted swimsuit, you will immediately become less than a kilogram by 10. (It proves that the advertisement actually works)) In the magazine I wrote that with the help of individually matched swimsuit, you can hide the flaws and emphasize the advantages of your figure. Girls, well, not the same! ). This explains that – why the client was unhappy after trying on a swimsuit that was perfectly seated on her. And I hope that the photo of my robot will not let me lie!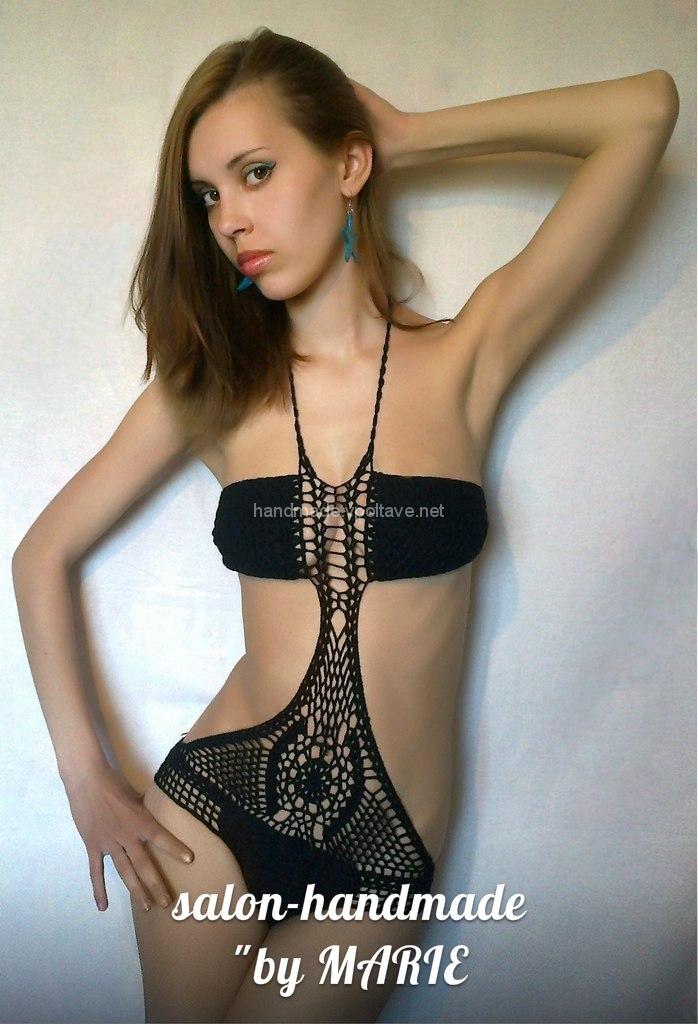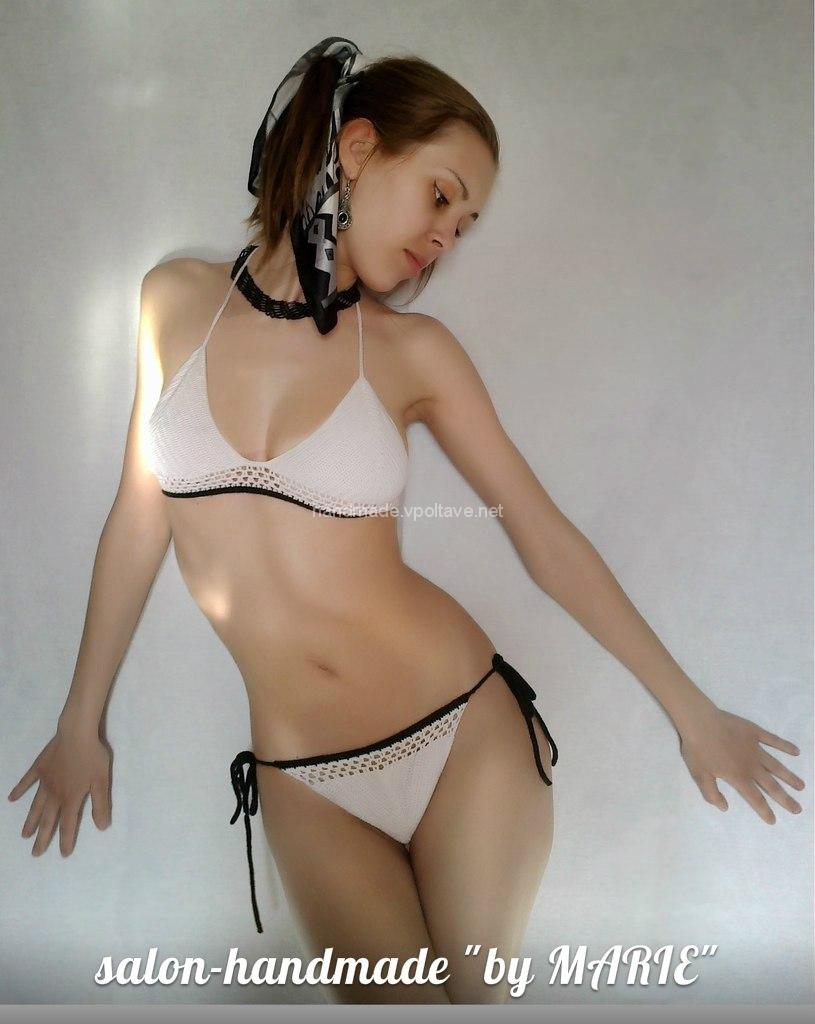 And they say correctly – everything that is not done is all for the best! Let the negative, for the experience! The only pity is that there are no photos of those robots that were knitting to order. There was a catastrophic shortage of time, and she did not even have time to take a picture, and the customer did not want to send me a photo of the swimsuits for herself.
Girls, appreciate your work! Indeed, in every thing we put a piece of our soul and carry it as a "baby"!
This is what Tina Hees writes about this: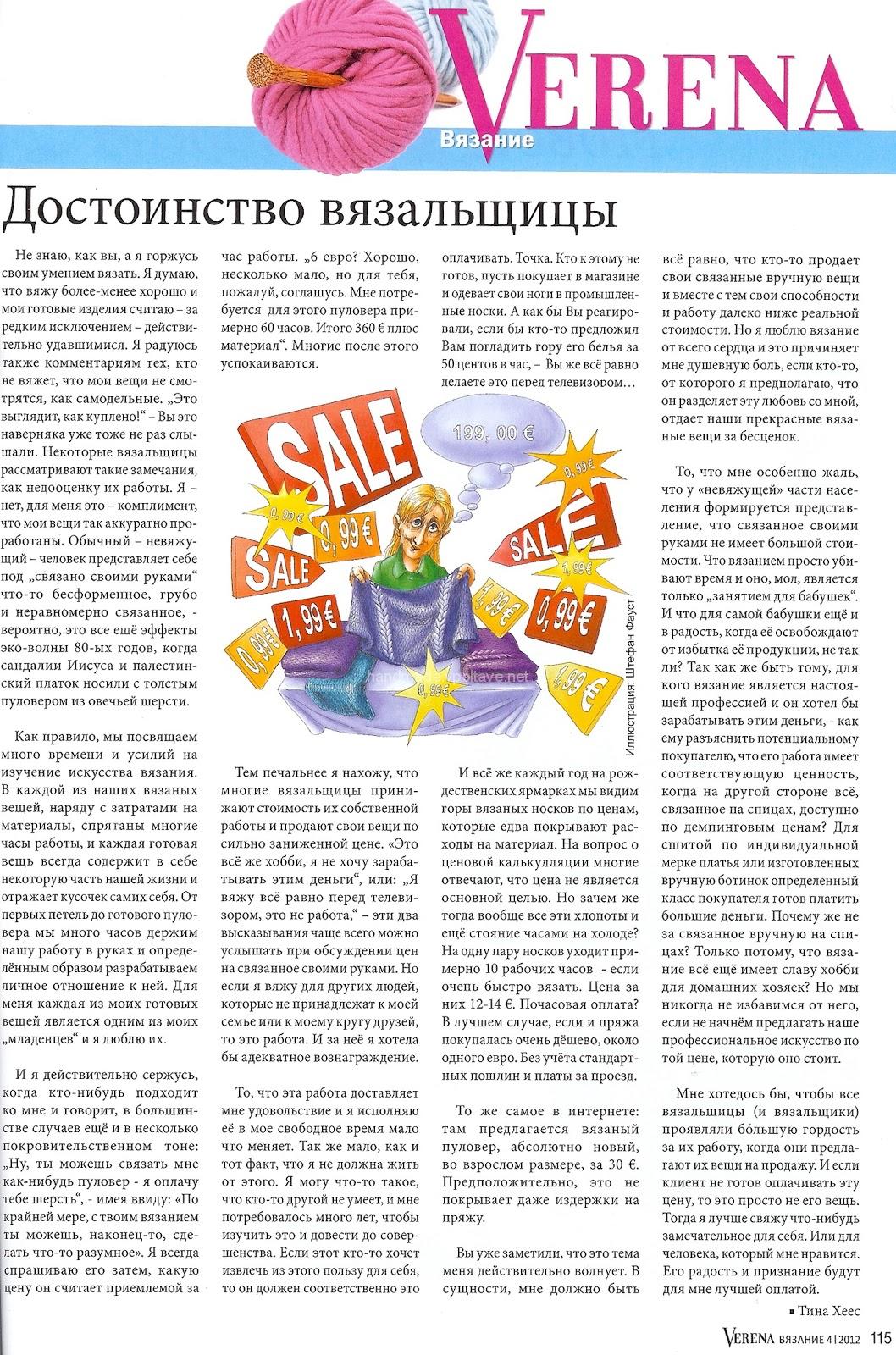 Добавлена: Saturday October 12th, 2013 Обновлена: Sunday April 28th, 2019