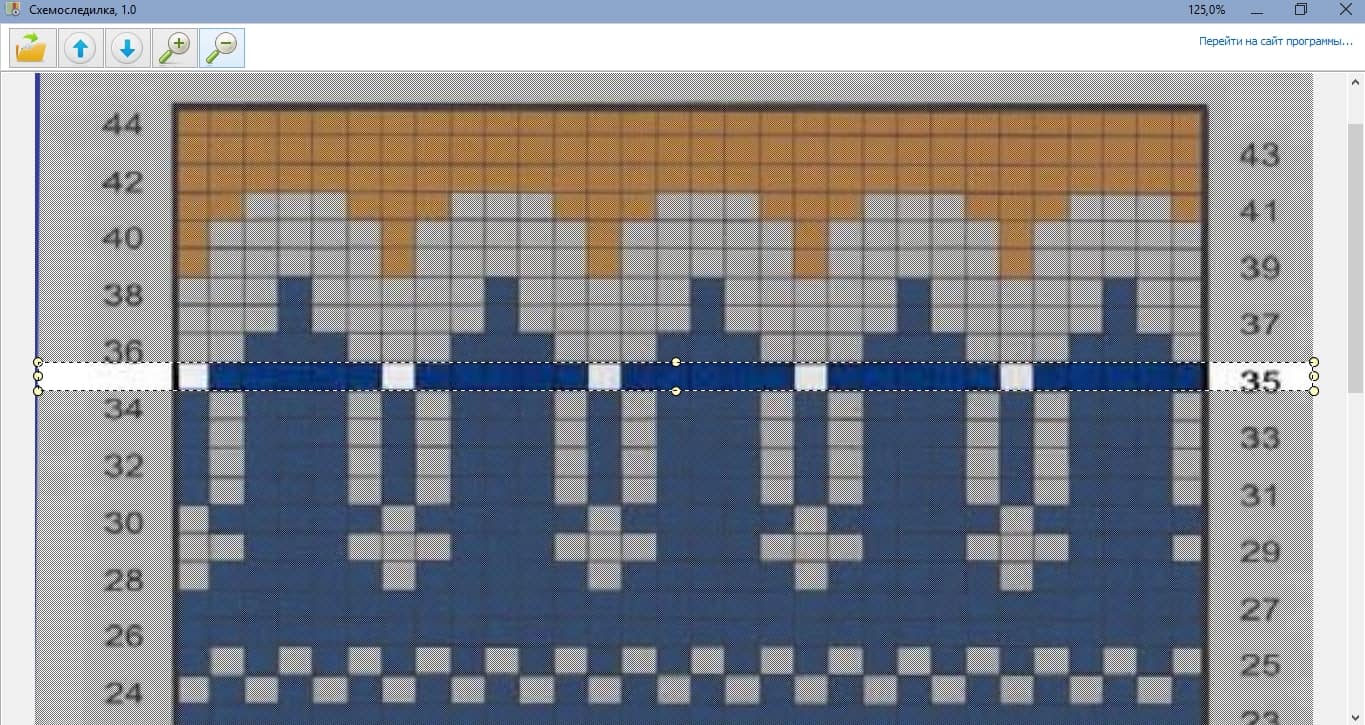 I suggest you download a program that will help you with your favorite business, knitting.
Scheme-tracker – a program that allows you to select or highlight on the scheme for knitting the current row of the next or previous one. When you knit a row, click the down arrow and see the next row.
How to work with the schematus:
Open the image with the scheme.
Set the scale to a larger one so that it is easier to choose the size of the selection.
Use the arrows or mouse to set the size and position of the selection corresponding to one row in the diagram.
Set a suitable scale for knitting.
The program is portable, you can run it from any removable media, flash drive or disk.
Download schematics
Scheme Wizard download Version 1.3 New
Scheme Wizard download Version 1.0
Добавлена: Saturday May 4th, 2019 Обновлена: Thursday May 23rd, 2019