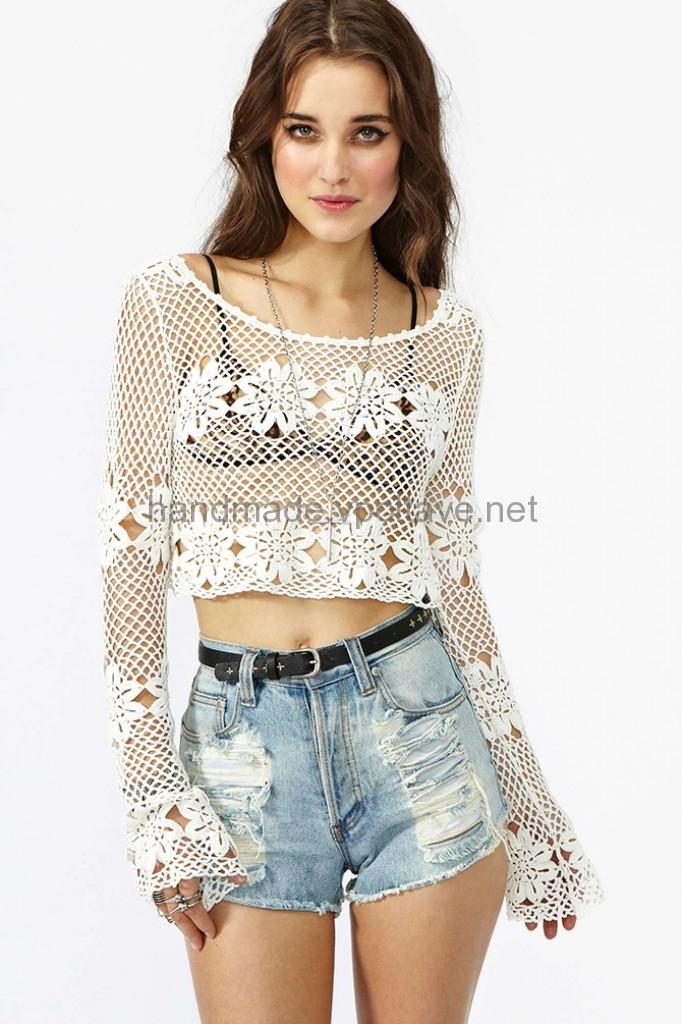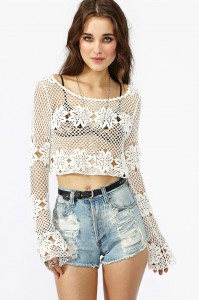 Romantic and cute crocheted top – the idea of ​​Australian brand MinkPink. Feminine, delicate – almost weightless. It has a sexy cut-out on the back, which will emphasize the elegance and harmony of shapes. Long sleeves, combined with the overall shorter length gives it a vintage style and appeal. MinkPink designers create things haute couture, which are popular with many celebrities. Do not miss the opportunity to purchase a thing for catwalk fashion world, which, by the way, you can realize himself.
Knitting need: about 100 grams of white yarn, composed of 100% cotton, the meter about 250 meters in 50 grams and have a hook № 1.5 – 1.75, or what fits under your yarn.
Diagrams and description out:
And let you succeed!!!
Well, if you do not know how to knit, but would like to have in your wardrobe top – then please contact our group vk.com/vyazanie_v_poltave. Our masters will link it for you, efficiently and with love!
Добавлена: Friday August 1st, 2014 Обновлена: Monday February 10th, 2020