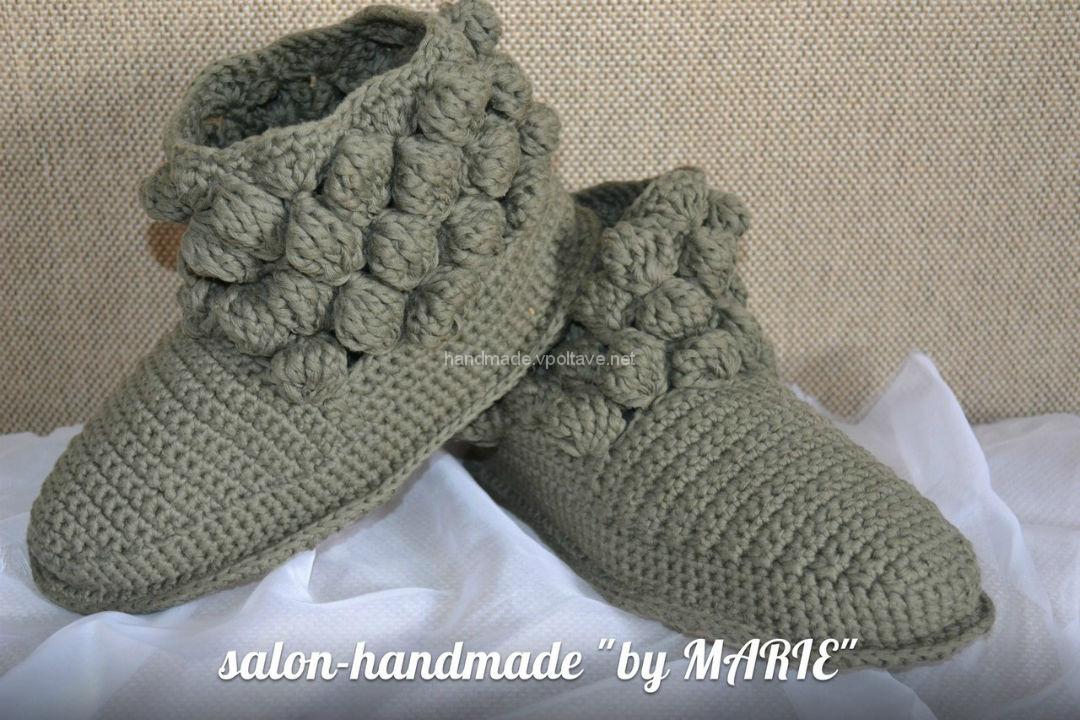 Come the cold, and we just want warmth and comfort of home. That's a great idea as to warm your feet. Plus this boot is that you can link them from what you have at home. Personally, I did just that! Usually they are knitted from yarn, which includes wool, but since I've been home a couple of Hanks yarn that apparently remained on something, I took it. You can so the same dissolve any old sweater that you no longer wear, or even what ever you did not want a thing.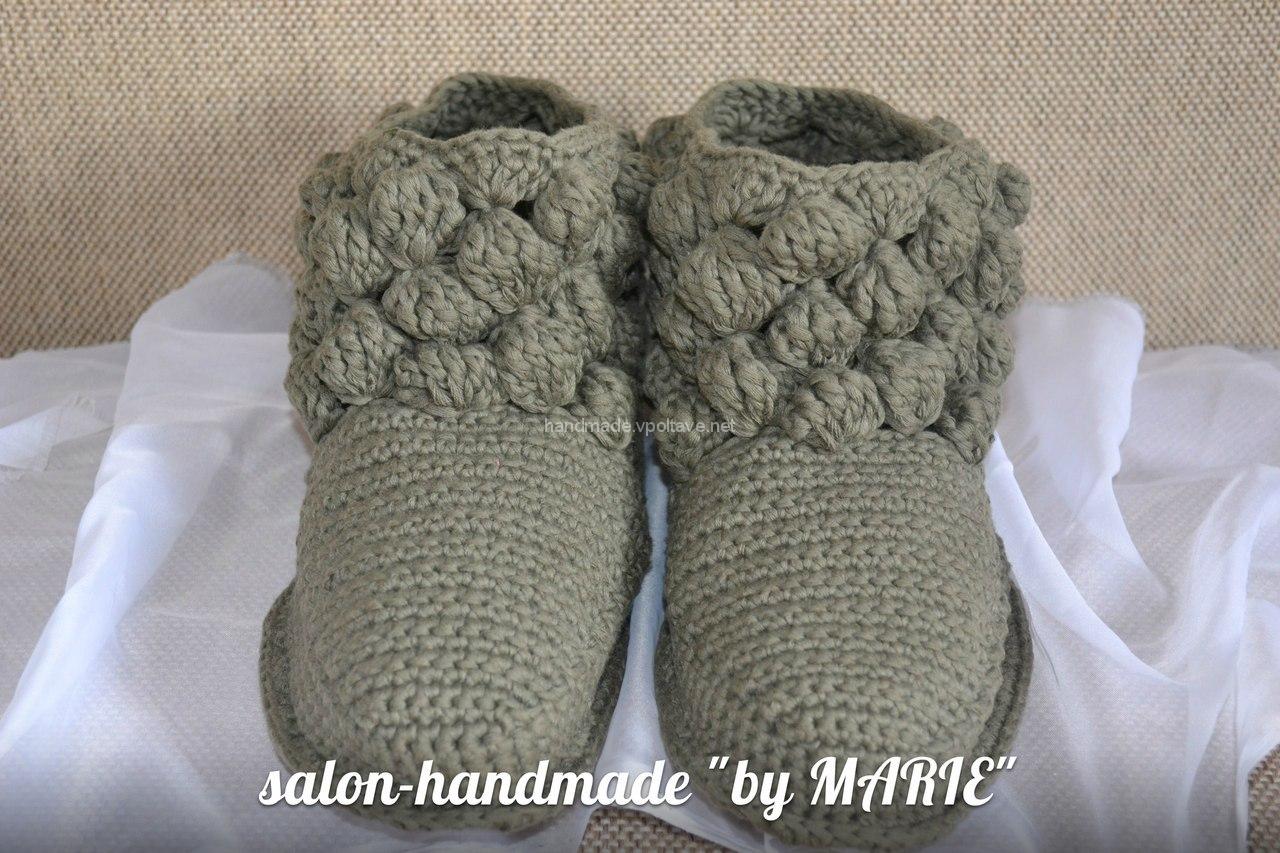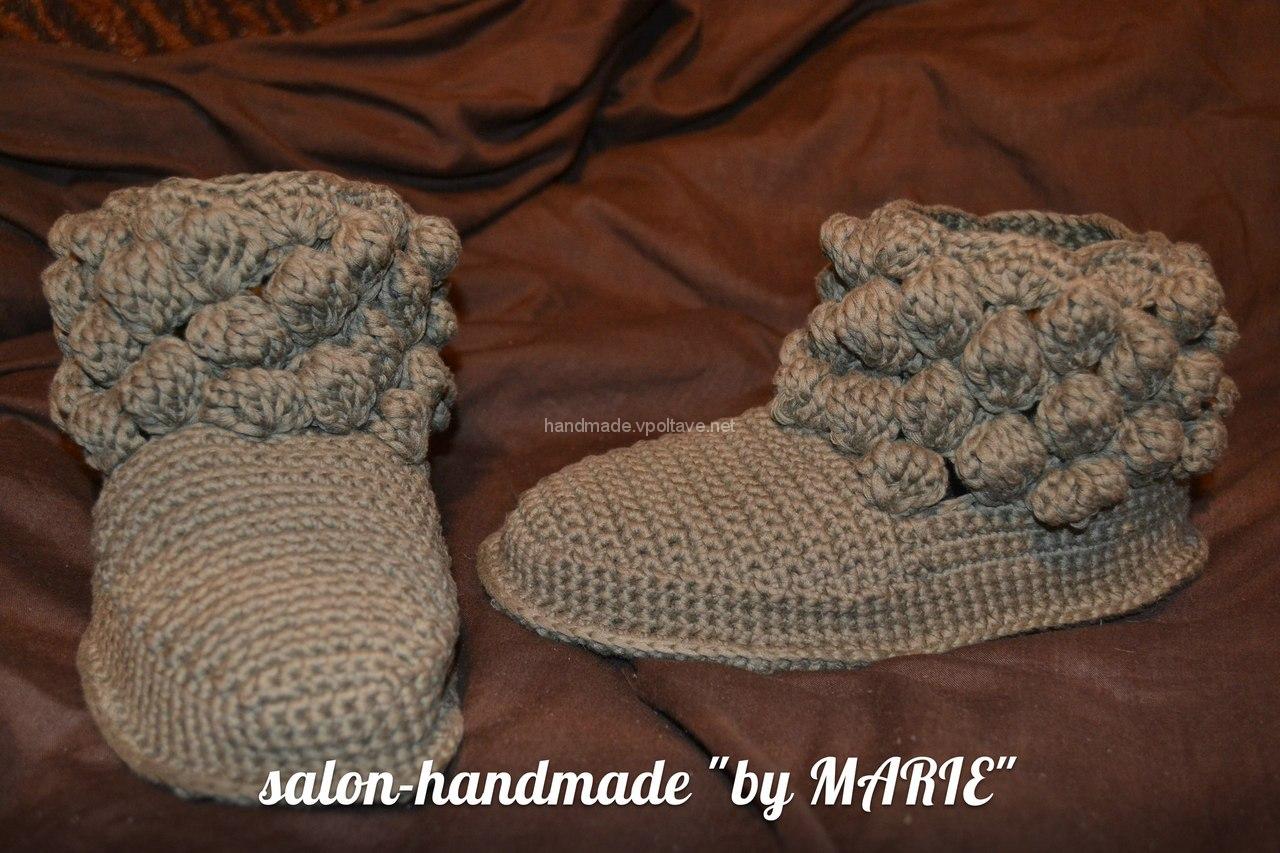 Start with the insoles. Take the felt, I stray piece of home, put the leg, running his marker and cut the insole. IMPORTANT: cut severely in the leg, not to leave too much, especially on the sides, otherwise boots gets more. Is it possible to paint on the outside only socks to give a beautiful shape. So at 37-38 Dimensions Length insoles will be approximately 24 cm. But if felt at home no, sells ready insoles that you can purchase.
Then begins to knit. You will need an awl to pierce holes in the insole, so it was easier to push the hook. So the circle insoles make holes, and with them the insole banded columns without nakida around, I came out of 96 columns, but you may not be the number of columns. It depends on the thickness of the thread.
2nd row: undergirding insole columns without nakida clinging internally loop of the previous row (for the back);
3-4th cooperate for: Continue further knitting circle, clinging to both loops of the previous row. Cut the thread.
Find the middle of the toe of the boot of the future, is calculated to bind 6 columns without nakida and they were in the middle. Pivoted to the other side and knit 7 stolbikov.V already beginning and end of the series, we catch our ranks to the previous related 4 rows, which we knit circle. Thus, with each row must be greater than one bar. When the number of columns has already reached 24, stop adding loops, knit every row by 24 column. I just turned 23 on row 24 column without nakida. When dovyazali last 23 series, continue knitting already on the rear wall of the future of the boot (on top of the previously connected to 4 rows in a circle), dovyazav to the front of the boot (23 series), and cling to unfold, knit in the opposite direction. Such series I knit 5 pieces.
Next come the pimples) They were binding under the scheme:
I knit five rows, you can do more. At the end of the knitting pattern I was knitting with 5 columns with nakida in every hole, and clings to the column without nakida hump. On top banded columns without nakida.
If something is not clear, write in the comments, I will answer!
© When copying to post a link to the site http://handmade.vpoltave.net
Добавлена: Monday August 11th, 2014 Обновлена: Monday February 10th, 2020