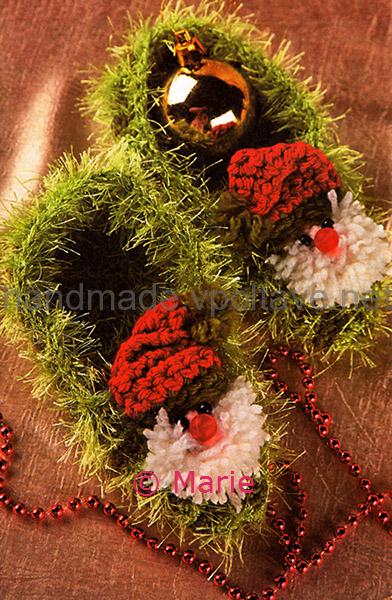 Perfect present for Christmas for your baby! The room is always needed, and if they also are festive and unusual, then this is exactly what you want. Children do not always like to wear house shoes, but from this, they just will not give up! In addition, more and be proud of the fact that their own beloved mother did!
need for knitting: 100 grams of yarn "grass" green color, which included 100% polyester; 50 grams of yarn "competitive" green, remnants of red and white flowers, which included 50% wool and 50% acrylic, the meter 250 meters per 100 grams; hook №5; beads – 4 pieces for the eyes.
Further description of:
Merry Christmas!!!
Добавлена: Saturday November 16th, 2013 Обновлена: Saturday February 1st, 2020