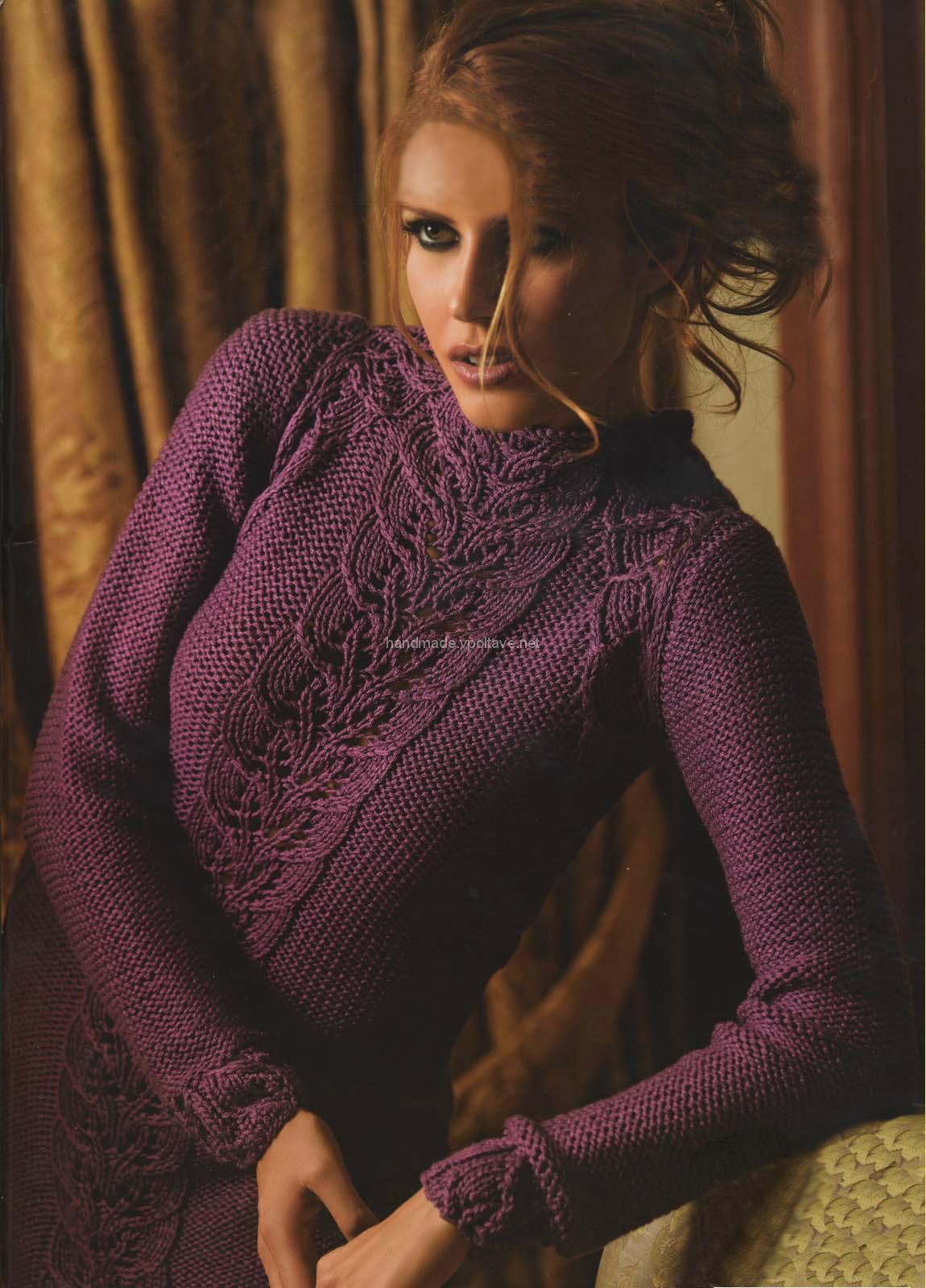 A charming sweater with the cover of a famous Turkish magazine. Seeing him, you just can not pass by, how much he fascinates. I just want, as soon as possible, to get suitable strings and start knitting it. So join us!
The leaves that are used in the openwork pattern have probably already met you, but this made the sweater not lose its charm and sophistication. And color gives it freshness and expressiveness. And if you do not stand up and tie it to yourself, then you'll definitely attract the attention of your friends and those around you.
For knitting, you need 100% acrylic yarn, and knitting needles No. 7, knit in two threads. More details:
For more convenient viewing click on the picture to enlarge it.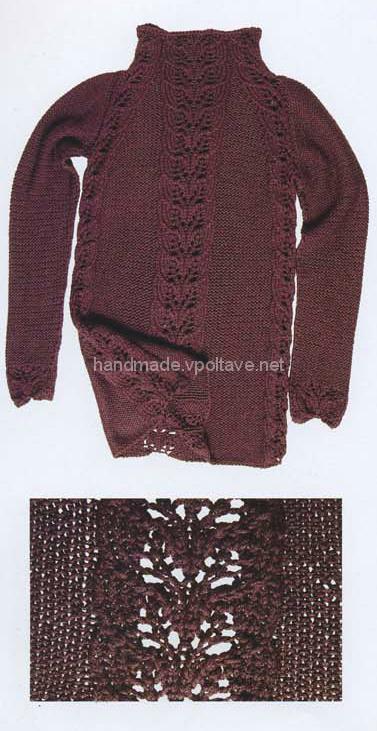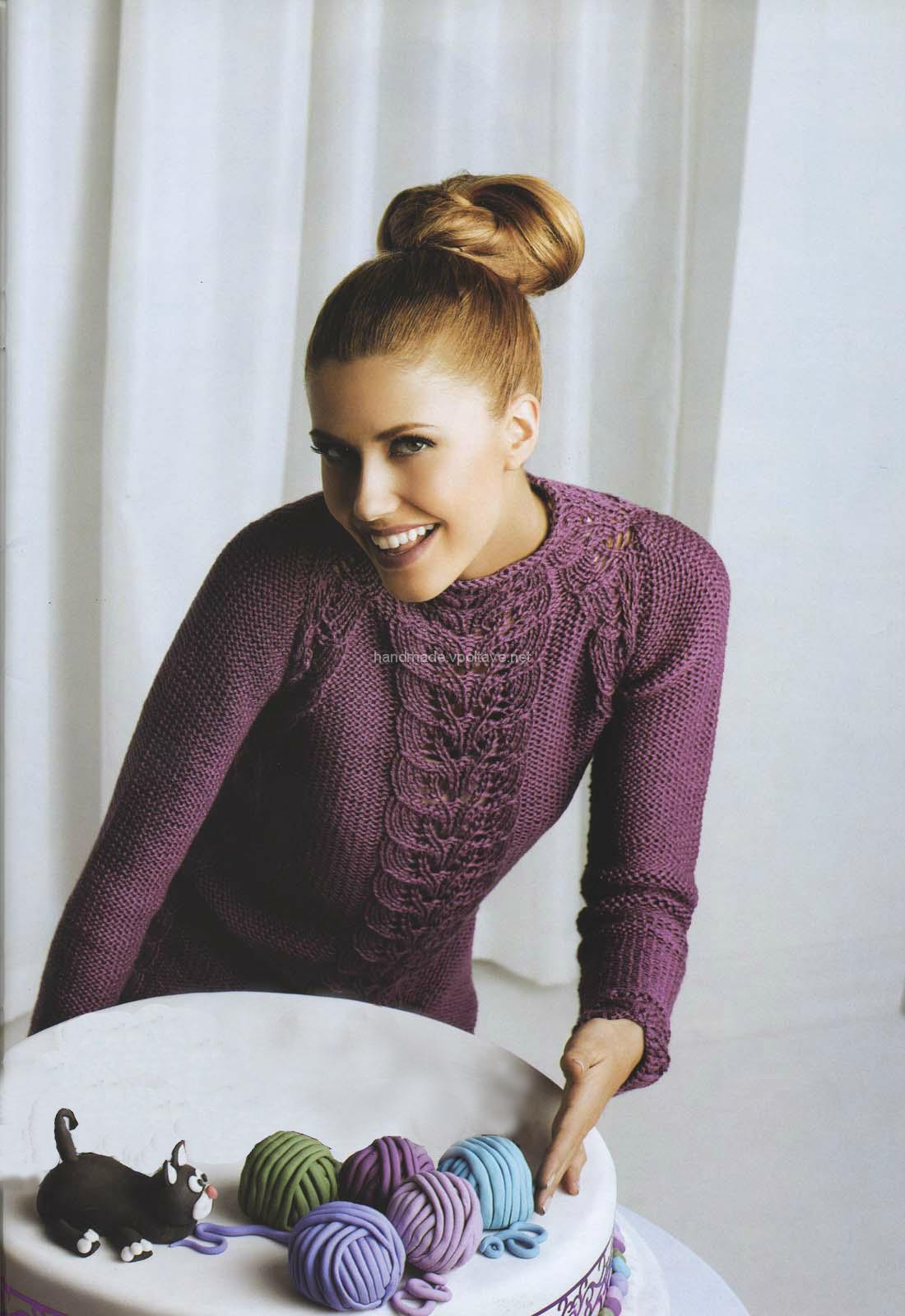 Добавлена: Wednesday October 2nd, 2013 Обновлена: Saturday January 11th, 2020