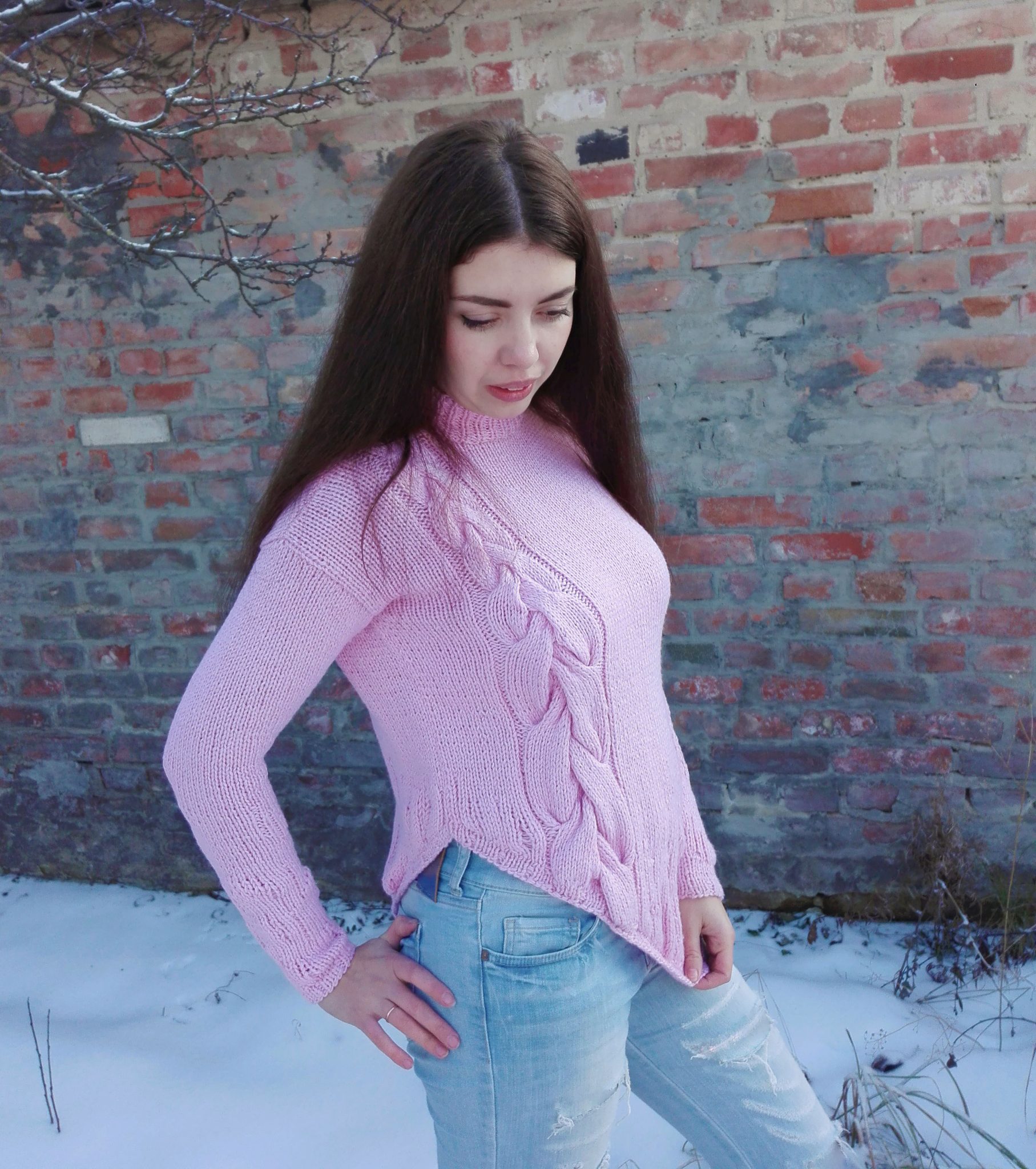 The sweater turned out very gentle and at the same time a little crazy – due to its unusual bottom and careless holes in the canvas. On one side of the sweater there is a braid, which is wide at the bottom, and tapers towards the top. It was she who brings the spring mood. I invite everyone to tie such a sweater to yourself with the help of this detailed video of the master class.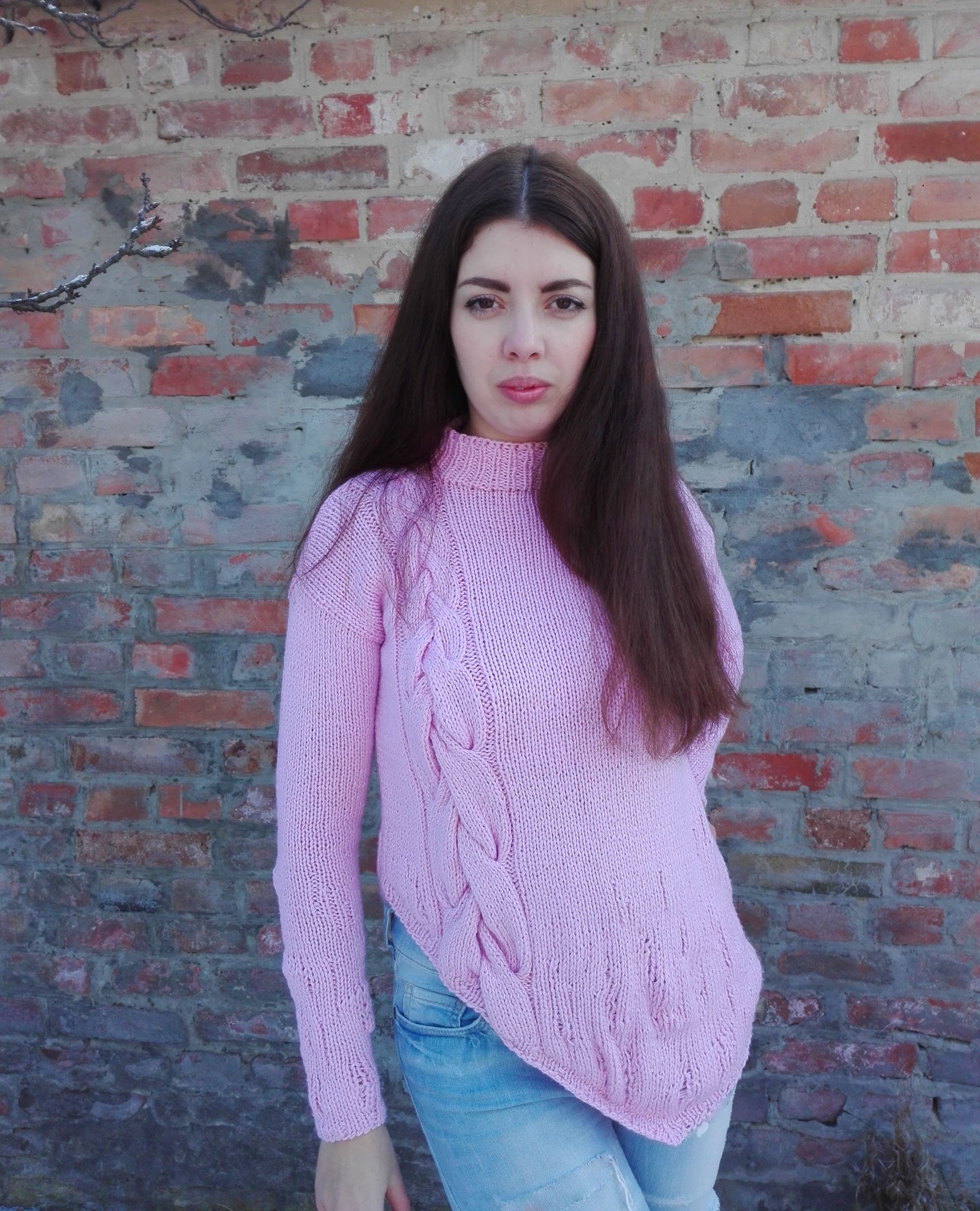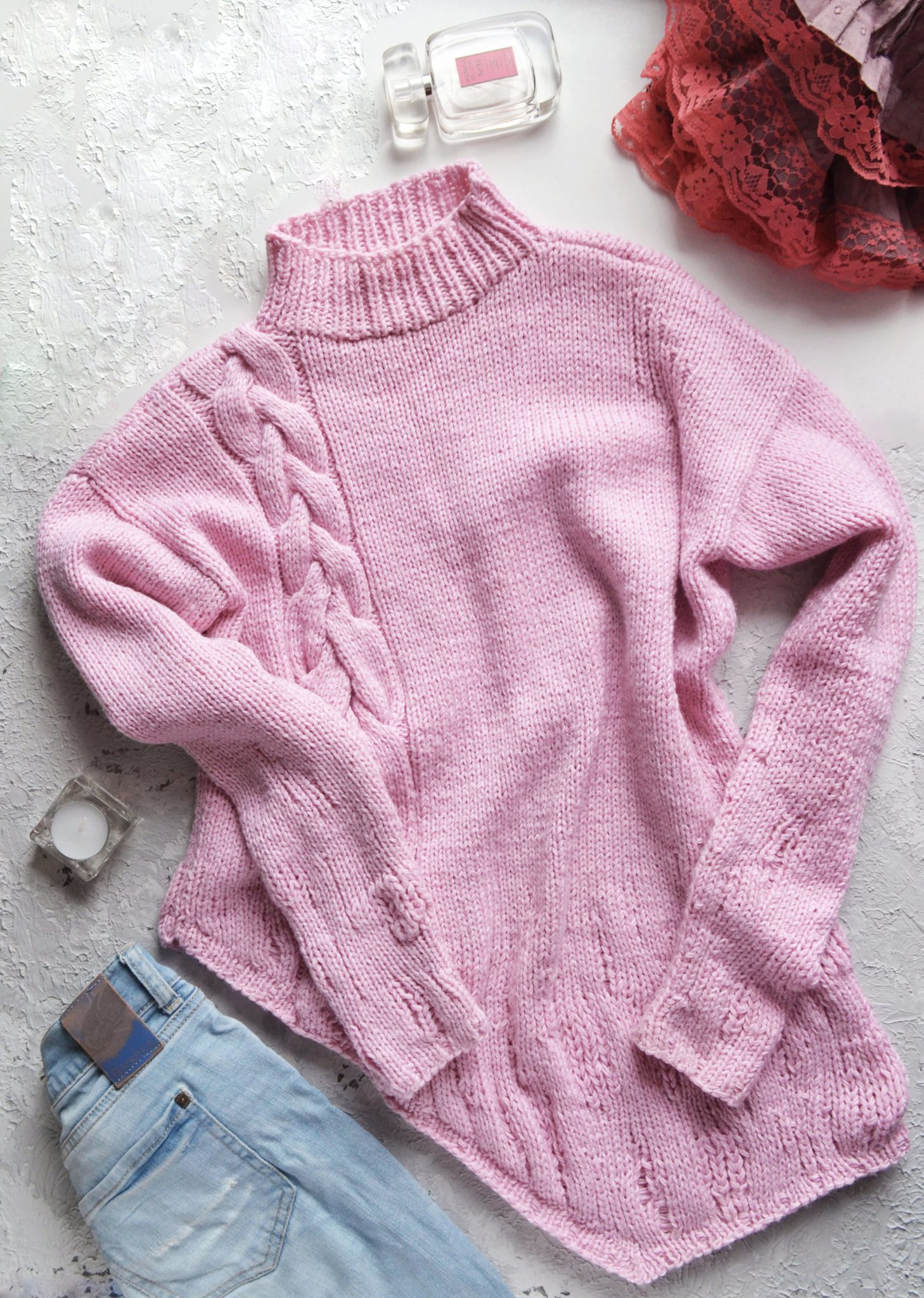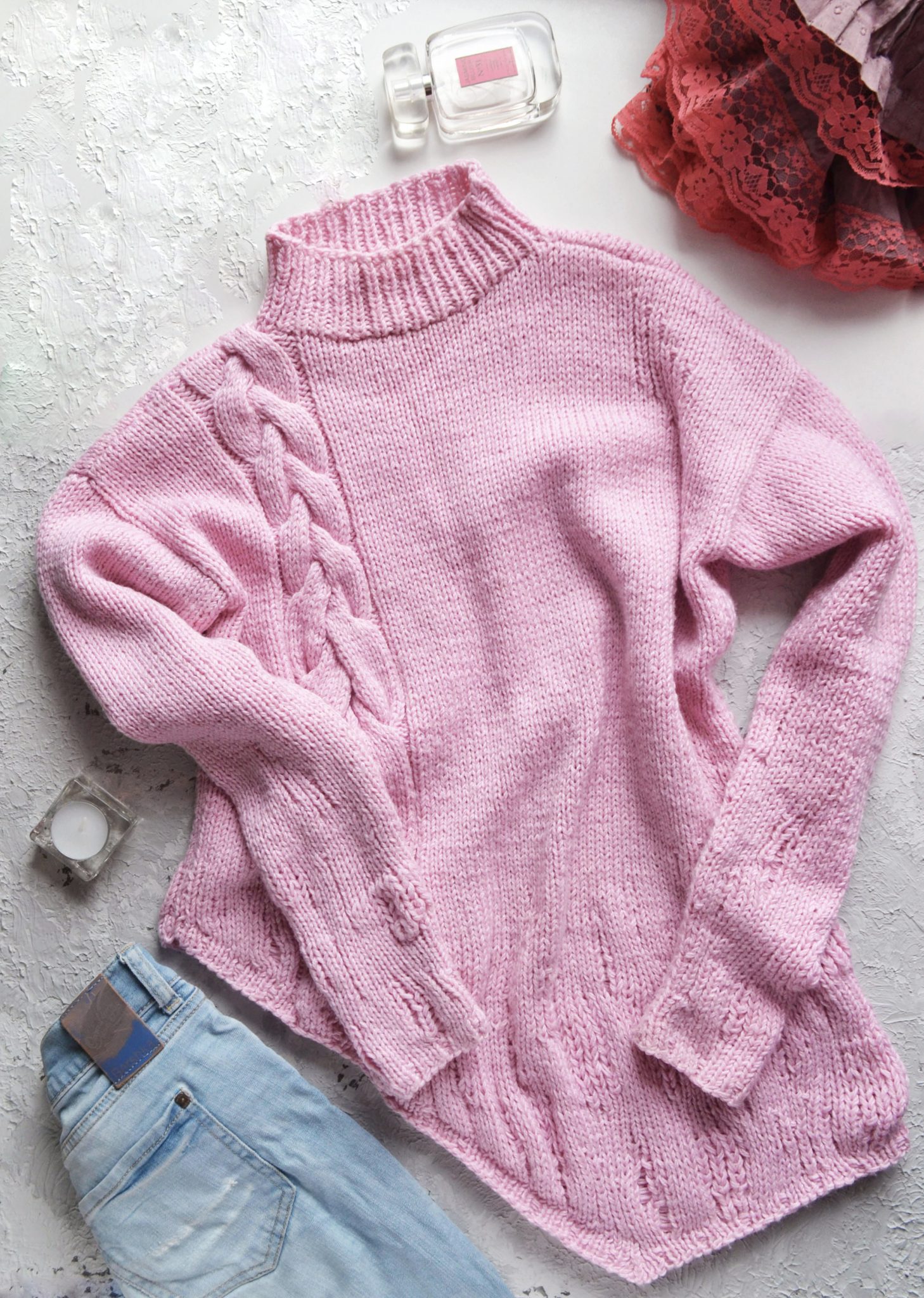 "Leaky" things are now just in fashion, so you can personally knit such a stylish sweater for yourself.
To work you need:
– about 550 grams of Baby Wool yarn from ALIZE (my 42- 44 European size took 535 grams in two threads), measuring 175 meters in 50 grams;
– circular needles number 5;
– a needle for stitching knitwear;
– centimeter and ruler;
– scissors.
Part 1:
In the first part of the designer sweater "Spring prank" I talk about the yarn, from which I knit, about building patterns and calculations.
Part 2:
In the second part of the author's sweater "Spring prank" I show how I start knitting the front of the sweater with knitting needles. I type loops, I knit three rows of 3 * 1 rubber bands, and then I start to knit the main fabric with the front satin stitch – shortened rows. There are a lot of ways to knit shortened rows with knitting needles on the Internet, but I liked this one. By the fact that when knitting shortened rows in this way, there are not any holes left in the canvas, in places where I make a turn to the other side.
Also this lesson on knitting a sweater with knitting needles will be useful for you if you want to learn how to knit holes with knitting needles in a knitted product. In it, I show how I make holes in a knitted fabric with the help of lowered loops. And also, at the beginning of this video lesson, I tell you how to straighten the yarn after blooming with the help of steam. Showing how she became after steaming. This life hacking knitting will be useful in many situations to bring the yarn into its original form. But it will be effective only if natural wool is present in the composition of the yarn.

Part 3:
In this tutorial on knitting a designer sweater "Spring prank" I finish knitting shortened rows and start knitting in full rows. I also stop making holes with the help of lowered hinges and then knit the fabric with the front surface with the exception of the braid.
The braid on the sweater looks very nice and interesting, especially when it tapers towards the top. In this video tutorial, I will show you in detail how to knit a wide braid with knitting needles, how to make weaves, and how to reduce the loops so that the braid narrows. First we do the bindings in every 12 row, or in every 6 front row. And then we make the weave with a smaller interval of rows. We diminish the loops in the braid — until a wide braid, which consists of 30 loops, leaves 15 loops.
The lesson ends with the fact that I tell and show how to calculate the required number of rows that need to be tied up to the neck. If you have any questions, feel free to ask them in the comments! Share your work, send me a photo. For me it will be the best award for my work!)
I wish you a pleasant viewing, and do not forget to subscribe to my channel!)



Also put likes and write comments, I will be very pleased!))
Subscribe to my Instagram page: https://www.instagram.com/by_marina_morgun/
Добавлена: Monday February 25th, 2019 Обновлена: Sunday May 5th, 2019