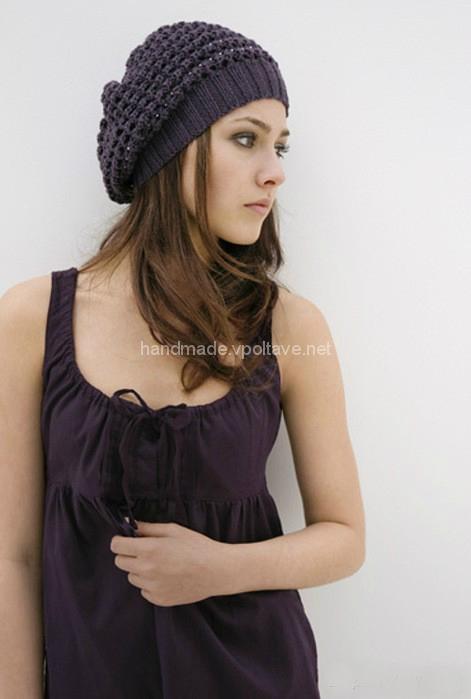 Beautiful and warm hat, which even the most inexperienced knitter can knit, with it, it will not take you much time. It is very convenient and practical, suitable for a variety of images, in which you will reincarnate.

To knit it you will need: yarn consisting of 50% wool and 50% cotton, as well as knitting needles No. 3 and No. 4, and beads. Further description see here: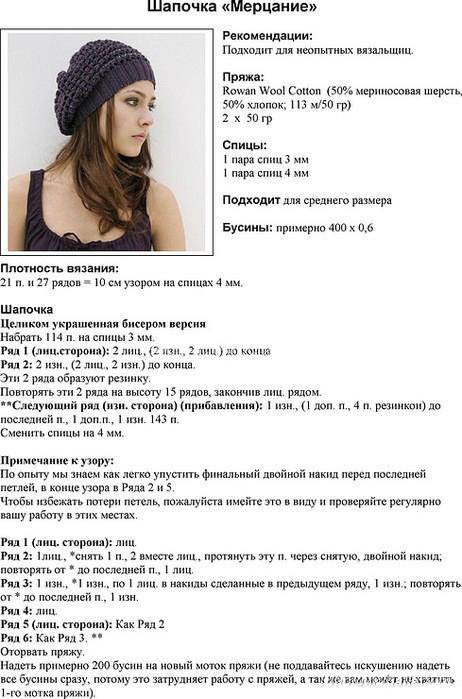 To enlarge the picture – click on it.
Добавлена: Wednesday October 2nd, 2013 Обновлена: Saturday November 30th, 2019