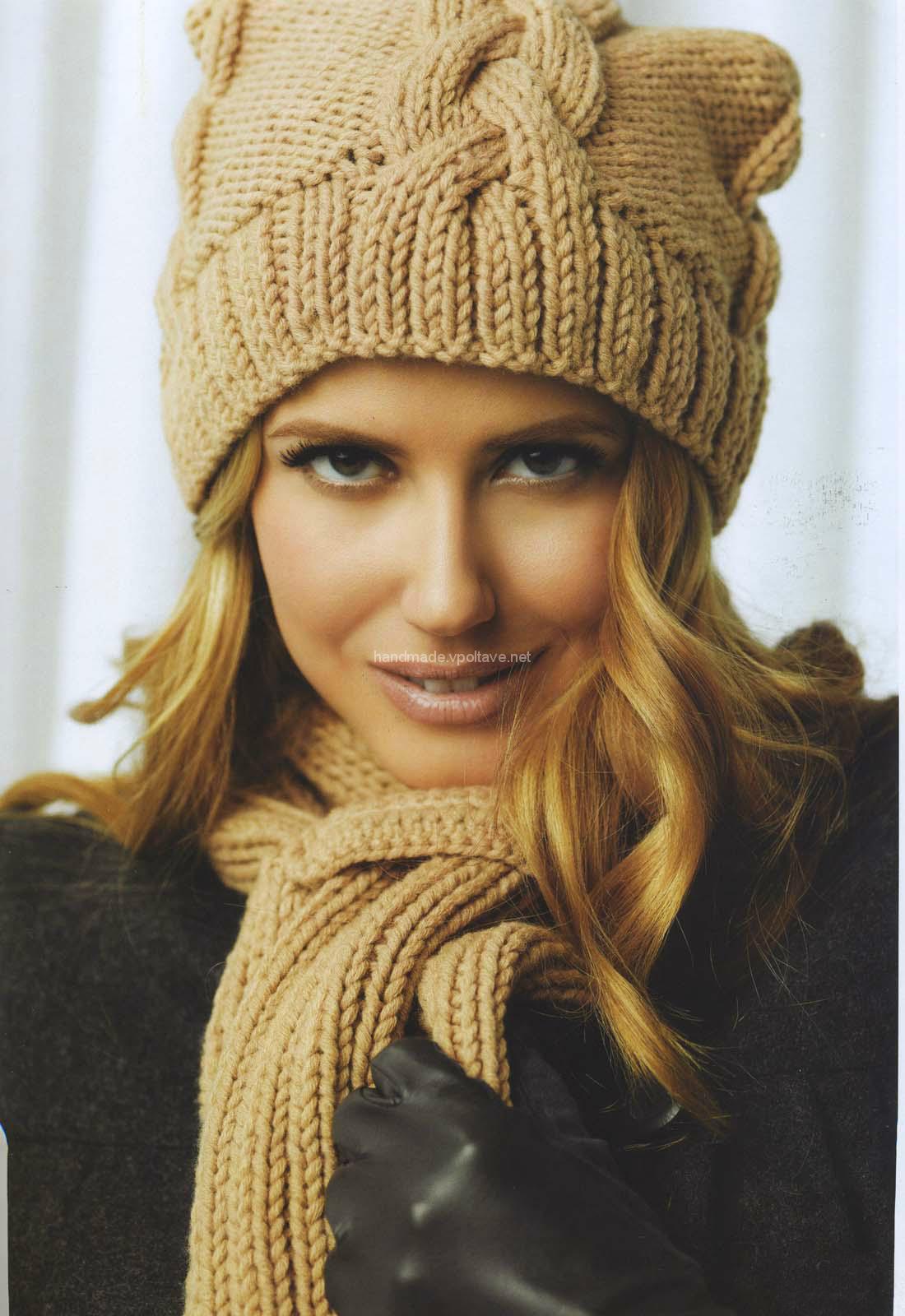 Very fashionable and stylish set of hats and scarf, which was published in the famous foreign magazine for knitting. Gentle, beige color attracts, and interlaced braids – fascinate. And any girl, seeing the photo, just want to replenish your wardrobe with such stylish things.
For knitting you need: GIPSY yarn, beige color No. К 883 4 of a skein, 100 grams each, containing 50% acrylic and 50% wool.
SpokesNo. 6, knit in one thread.
Scarf:
We collect 30 loops and knit 1 meter with an elastic band 2 face, 1 purl.
For a loop on a scarf, knit 2 rows with crocheted crochets with 1 double crochet.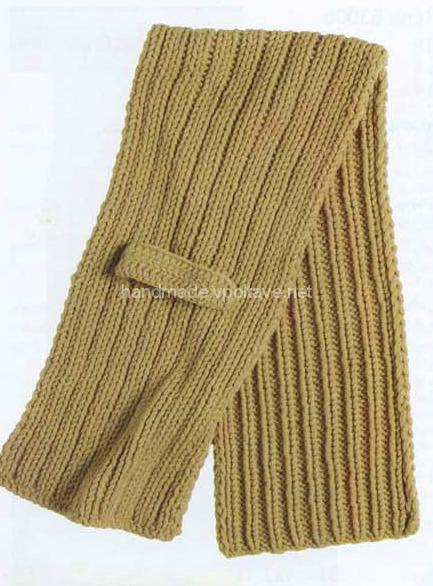 Cap:
We collect 86 loops and knit 6 centimeters with an elastic band 2 facial, 1 purl. Next, we knit 3 times with a triple braid, knit 11 purl loops between the braids. After the last crossing we continue knitting with purl. Having knitted 14 rows with a purl in each row, we close 1 loop in every 5 loops.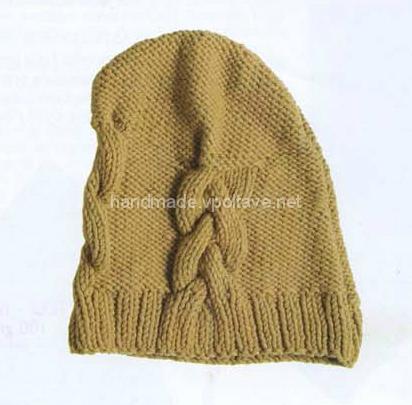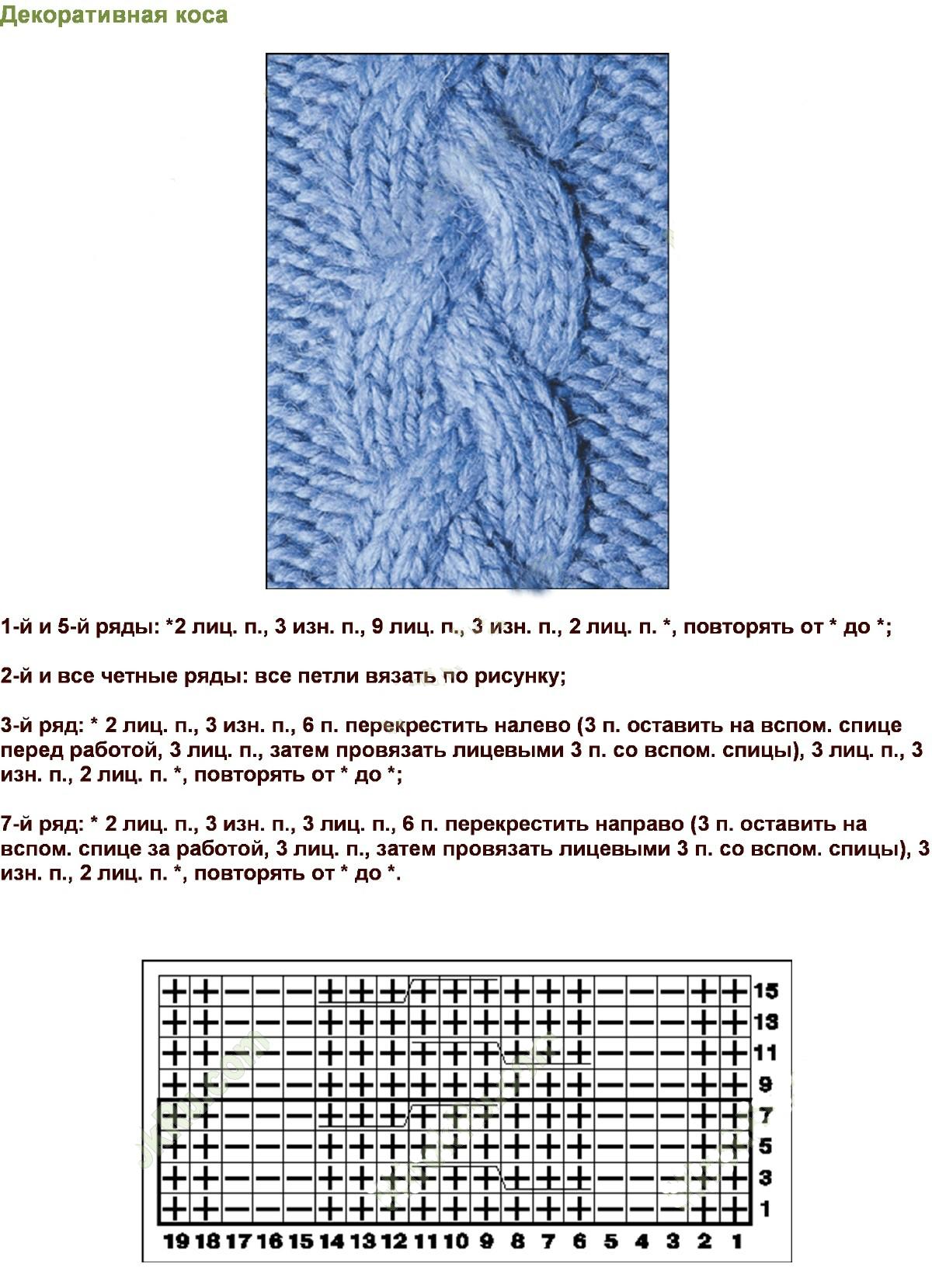 Добавлена: Tuesday October 1st, 2013 Обновлена: Saturday November 30th, 2019