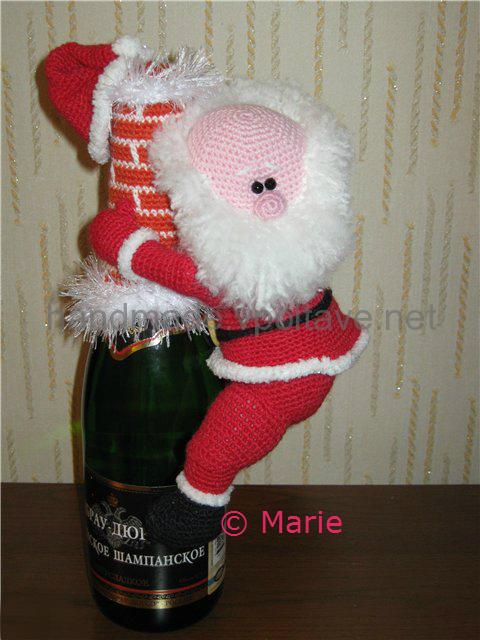 If you are going to visit for the New Year, then surely you bring with you champagne. And in order that everything does not look so trite, there is a great idea how to decorate a bottle. Santa, who settled on the bottle, guaranteed fun and give a festive mood! And all the more so that you will not find such in stores exactly! Treat yourself and your people around, do not miss the opportunity to make a wonderful gift with your own hands!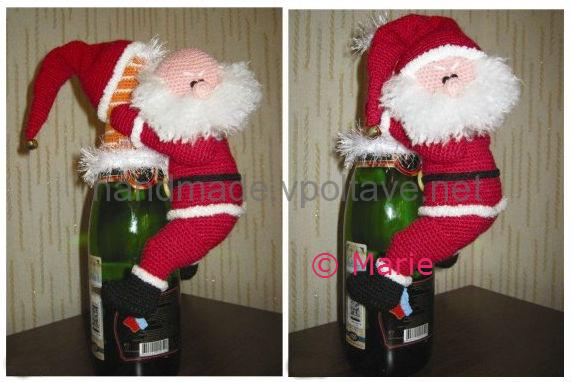 For knitting you need: yarn, which includes 100% cotton, which we will use for the main parts, red, white, pink and a little black, as well as for finishing the yarn "grass" in white and shaggy yarn for the beard. Hook pick up your yarn.
Further description:
Happy Holidays!!!
Добавлена: Saturday November 23rd, 2013 Обновлена: Tuesday February 4th, 2020