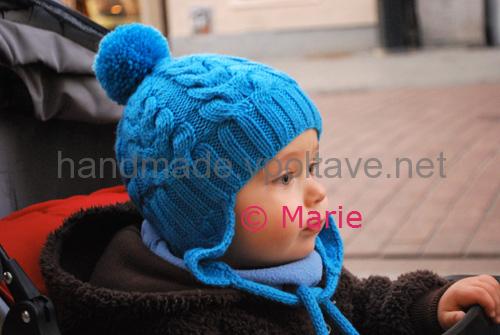 If you want, what would your baby look fashionable and stylish is already at an early age - then tie him this hat! Its bright color will not miss any of your or your child of, a yarn made from 100% wool - warm and will not freeze.
need for knitting: 1-2 skeins of blue or yellow in color, which included 100% wool, the meter 201 meter to 100 grams, as well as bilateral or circular needles №4 and №4.5, additional borehole for braids, petlederzhatel or Auxiliary thread , tag markers, tapestry needle and apparatus for making pompoms.
Further description of:
Give love to their loved ones !!!
Saturday November 23rd, 2013