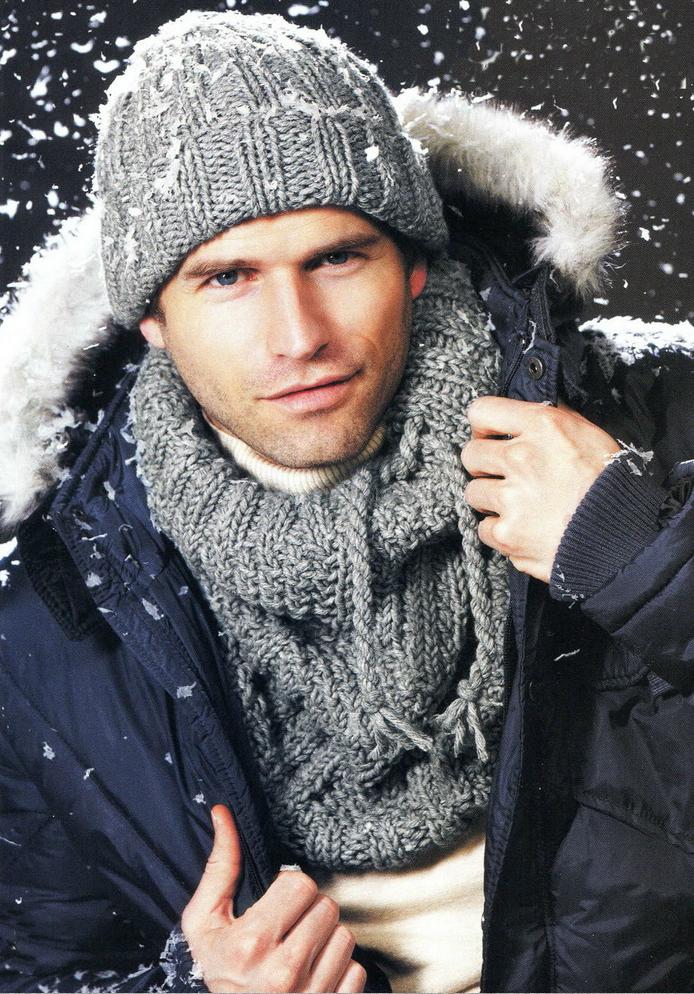 Even a simple knitter will be able to knit a cap from a simple elastic band and a snood with original bundles! Although this set contains no complicated patterns at all, it looks stylish and fashionable! Please your beloved with new items in the wardrobe, he will be pleasantly surprised, you can not even doubt !!!

This set knits from thick yarn, so you will knit it quickly!
For knitting you need: gray yarn, which contains 70% acrylic and 30% wool, 55 meters in 50 grams, as well as knitting needles No. 7.
Further description:
More often please your favorite men !!!
Добавлена: Monday October 28th, 2013 Обновлена: Wednesday January 22nd, 2020