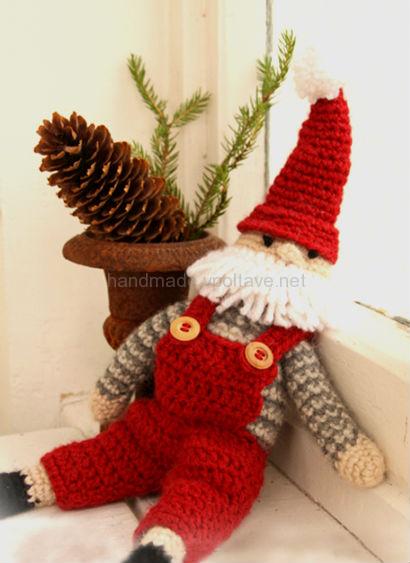 Knitted Santa Claus will decorate your holiday home and give a Christmas mood! In the store now you can find many different toys, but the thing that is made with love – has a special value !!! Surprise your loved ones, because they, for sure, have not yet met such a wonderful fairy-tale character that you made yourself.
Santa knits them with a thick yarn, that's why you will knit him quickly, and he will be about 35 centimeters long.
For knitting you need: yarn, which includes 65% wool and 35% alpaca, 75 meters in 50 grams, colors – black, light beige, red, white, gray and melange-gray, each 50 grams Also hook No. 3.5, a filler (you can take a synthetic winterizer) and 2nd buttons.
Detailed description:
We wish you happy New Year holidays !!!
Добавлена: Monday October 28th, 2013 Обновлена: Wednesday January 22nd, 2020