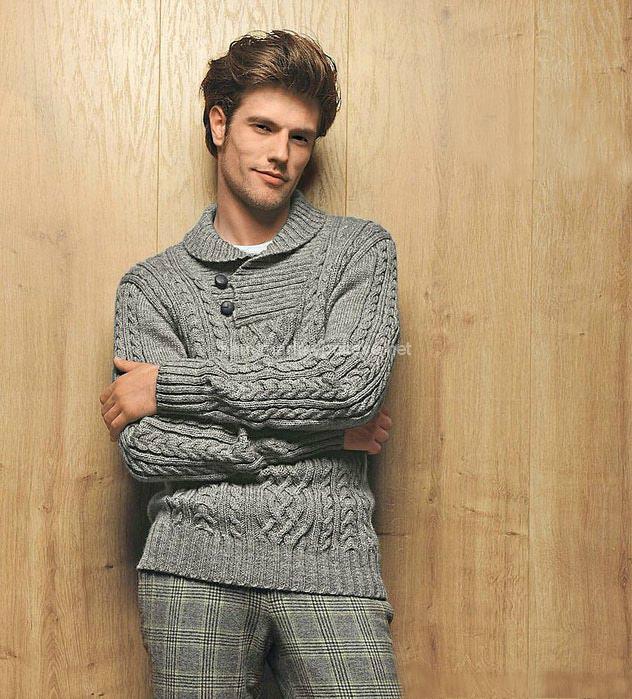 A warm, knitted pullover with an original button closure will surely warm your beloved man. And if you bind it yourself, it will warm not only the body, but your soul mate, because the things that are associated with love have a special energy. Every man will be proud of such a thing in his wardrobe. And believe me – it will take first place there among other things, especially in the cold season.

This model is suitable for both everyday and leisure, because it is very practical and comfortable. For her knitting there is a description of different sizes, from S to XXL. According to this, the amount of yarn, which is needed for knitting, is also different, each one matches the required size. We use gray yarn (plomb) from Bergere de France Baronval, which includes 60% wool and 40% acrylic, footage 125 m / 50 g), needles # 3 and # 3.5 to be taken, 2 buttons are also needed.
Getting to the robot:
Click on the picture to enlarge.
Добавлена: Tuesday October 1st, 2013 Обновлена: Saturday January 11th, 2020