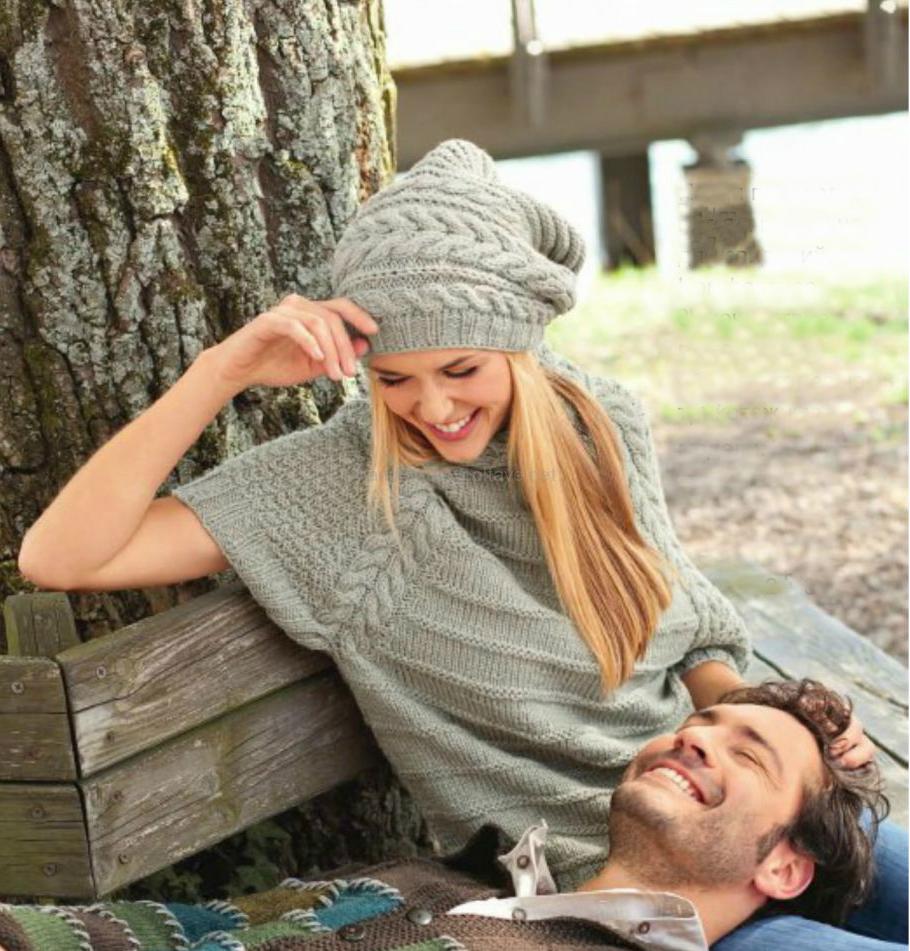 A beanie hat is a tight-fitting headdress that has no straps. This is a very comfortable style, which is suitable for walking on the street in the cool autumn and cold winter evenings. And the raglan pullover is the one in which the sleeve is cut out along with the shoulder part of the back and the front of the product. From ancient times to now – this is a fashionable style of clothing, which is always in trend!

For knitting you will need: 400-500 grams of gray yarn, consisting of 64% of sheep wool, 27% of hair and 9% of polyamide, 120 meters in 50 grams, as well as straight and circular knitting needles No. 5.
Further description:
We wish you patience !!!
Добавлена: Wednesday October 30th, 2013 Обновлена: Wednesday January 22nd, 2020