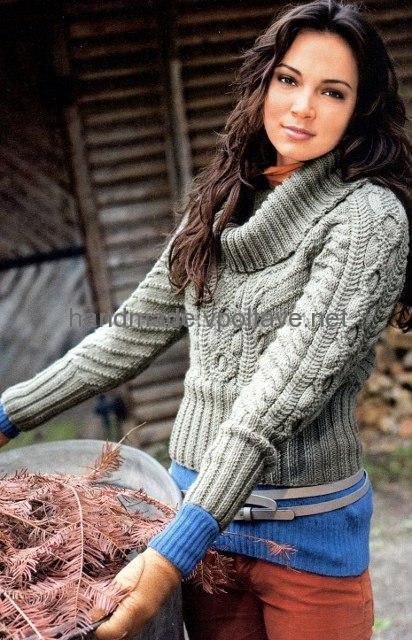 The pullover with raglan sleeves and a luxurious collar is made of soft merino wool, which is very pleasant to the body and does not prick at all. And the combination of braids and diagonal gum is simply impressive! You, for sure, will not be left without attention in this pullover, and you will look great and irresistible!
For knitting you need: 750-850 grams of white yarn, which includes 100% soft merino wool, 80 meters in 50 grams, as well as straight knitting needles No. 4.5 and No. 5 and circular needles No. 4.5.
Further description: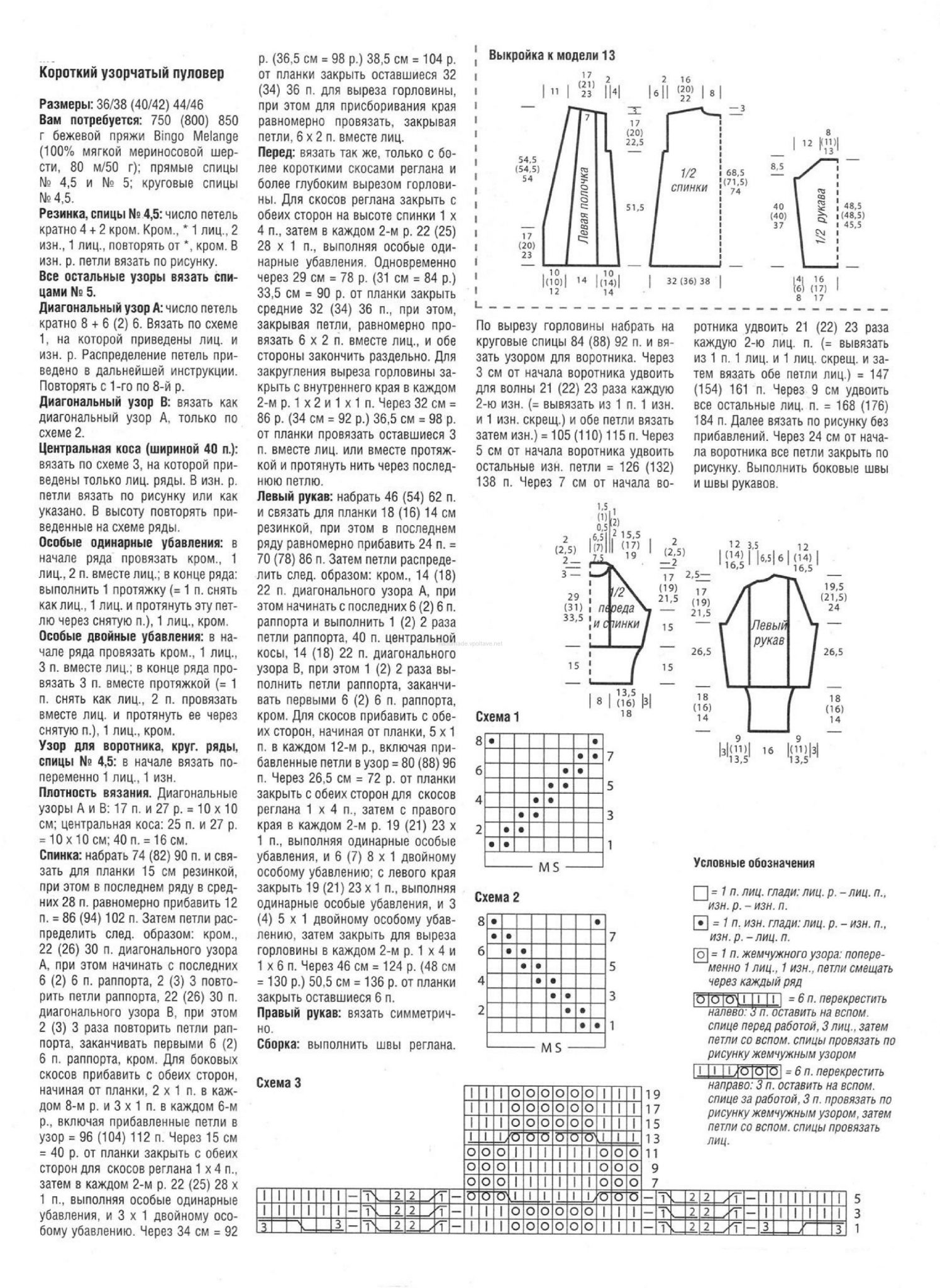 Knit with pleasure !!!
Добавлена: Monday November 4th, 2013 Обновлена: Wednesday January 22nd, 2020