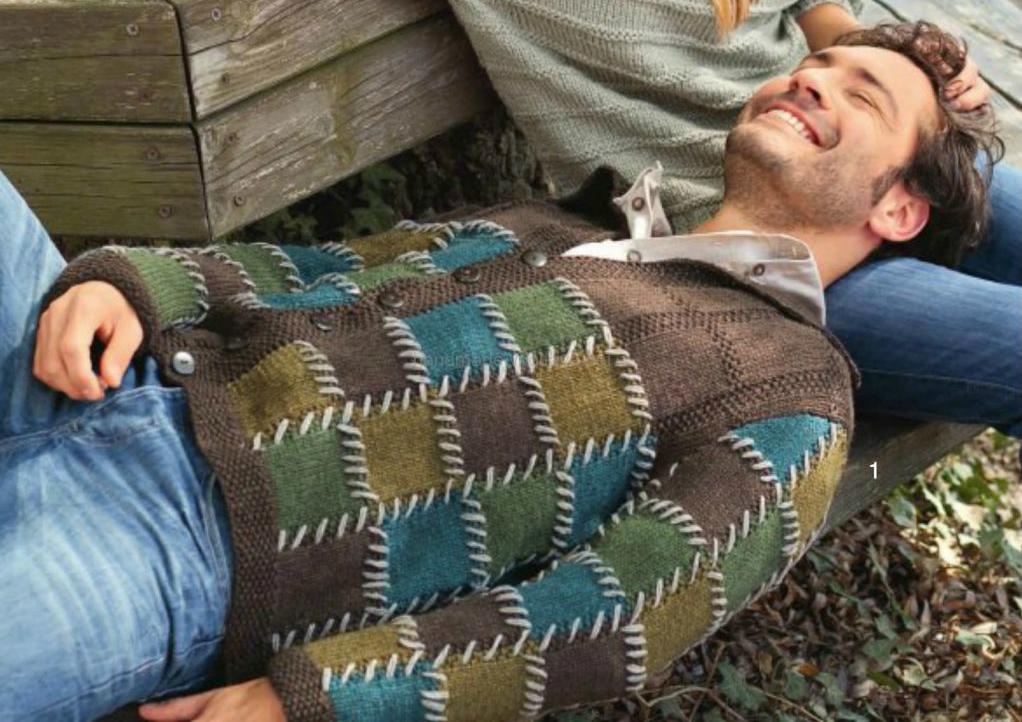 Patchwork is unique and inimitable things in design, they are always saturated with energy and attract to themselves. It is in this style and made a men's jacket. Men also want to look unique, though they do not always admit this! After all, he, too, will not be delighted if his friend today wears an identical shirt or hat! Therefore, he will be pleased to wear the thing that his beloved gave him and which will make him unique due to his uniqueness!

For knitting you need: 300-350 grams of brown, 100-150 grams of ocher color, moss color, navy blue, 100 grams of beige yarn, which contains 50% yak wool and 50% merino wool, 130 meters in 50 grams , as well as straight needles No. 4 and No. 5, circular needles No. 4 and 6 buttons.
Further description: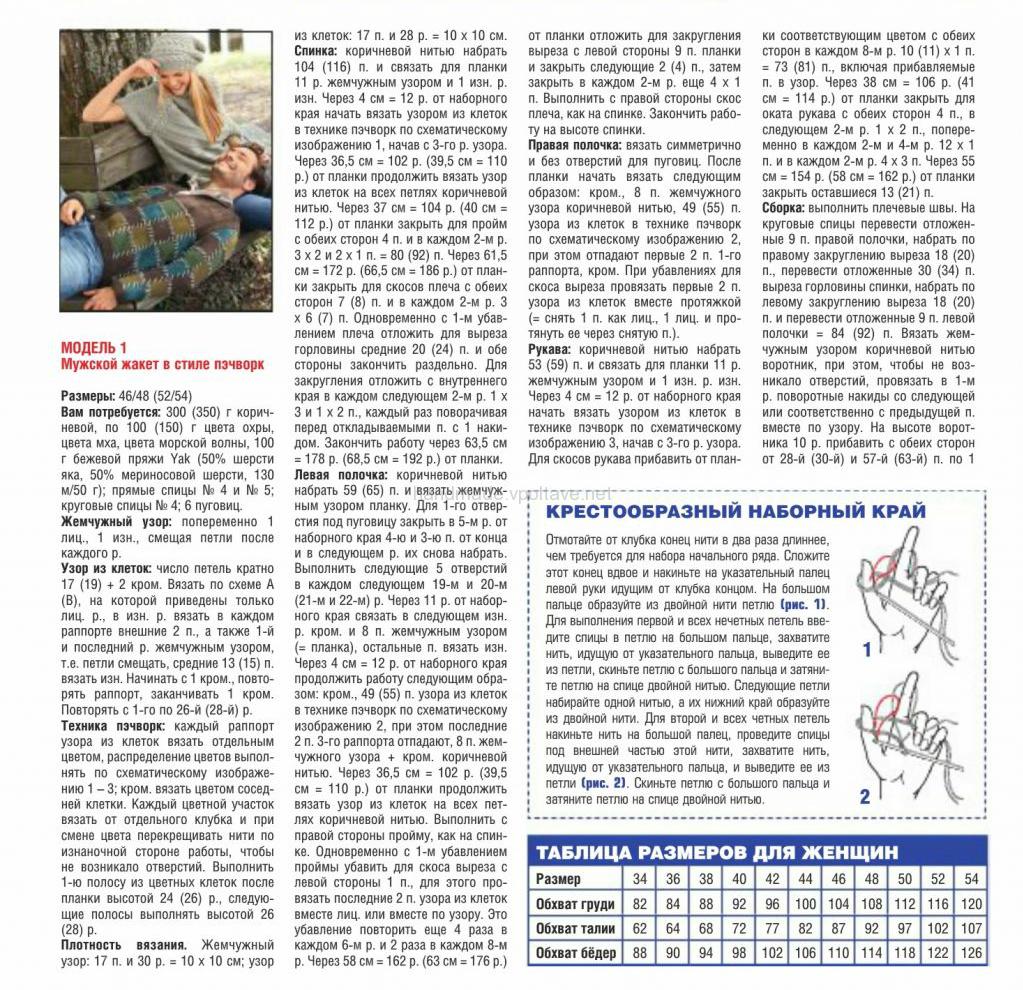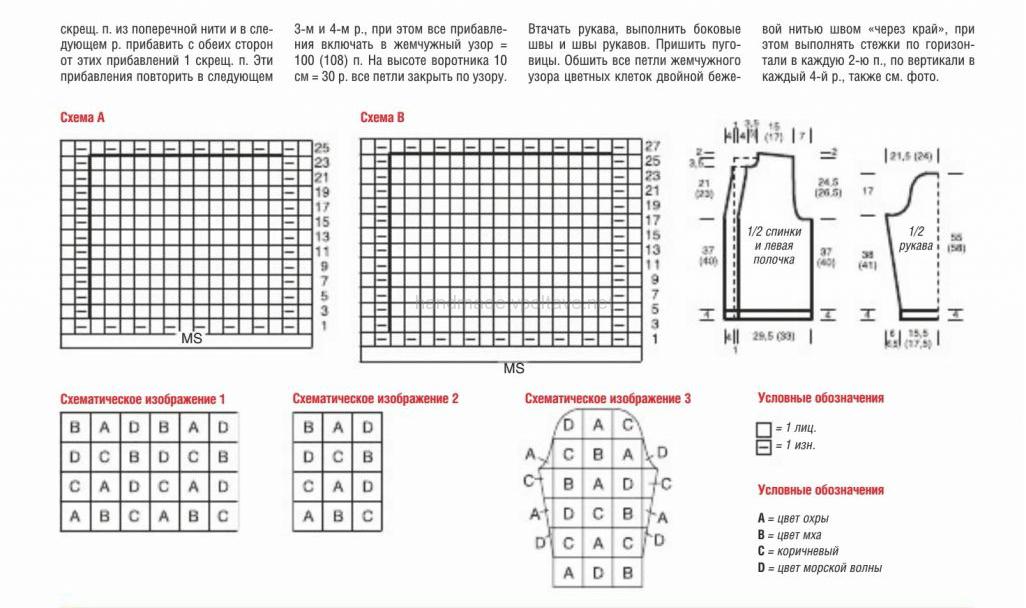 Only you can make your loved one – stylish and unique !!!
Добавлена: Wednesday October 30th, 2013 Обновлена: Wednesday January 22nd, 2020