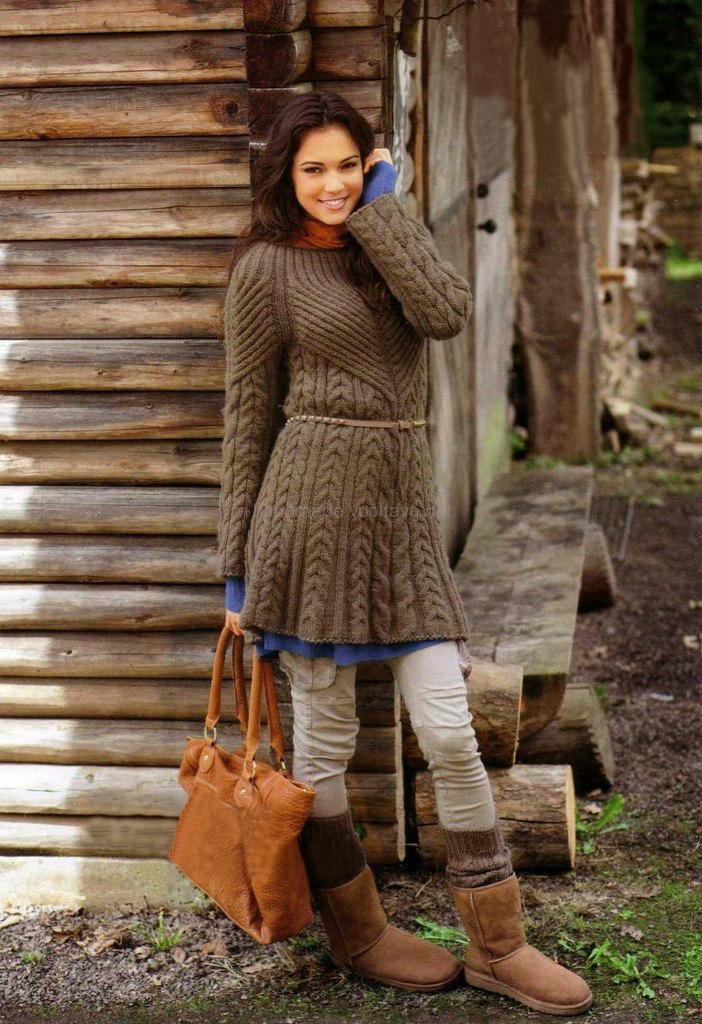 Stylish dress with braids that will warm you in the cold season. It can be combined with a variety of images – with jeans, with tights and many others. It will warm you in the winter, and in the fall it can be worn as outerwear. Get such a practical and fashionable thing in your wardrobe, and you will not regret it !!!
For knitting you will need: 650 grams of brown yarn, which consists of 47% merino wool, 23% alpaca and 30% microfiber, 135 meters in 50 grams, as well as needles No. 7 and circular needles No. 6.
Further description:
Enjoy your knitting !!!
Добавлена: Wednesday October 30th, 2013 Обновлена: Wednesday January 22nd, 2020