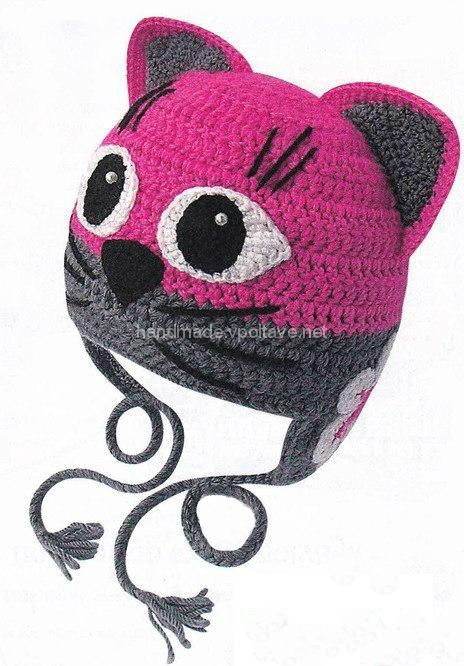 If you tie such a hat to your daughter, then she will certainly be proud of you! Cheerful, original, fashionable and funny hat will not disregard anyone. All girlfriends just obzaviduyus! Such a hat can not be bought in the store, that's for sure! And how much warmth and love are in it … After all, when you knit something, but also for your beloved little man, then you put all your soul in each loop !!!
For knitting you need: Merino Light Yarn Yarn is bright pink in color, consisting of 70% wool and 30% acrylic, measuring 225 meters in 100 grams, Charizma YarnArt of dark gray color, comprising 80% wool and 20% acrylic, measuring in meters 200 meters in 100 grams, Lana Gold Alize in black and white, consisting of 50% wool and 50% acrylic, measuring 240 meters in 100 grams, as well as hooks №2.5, №3 and №4.5.
For sizes 46-48 centimeters around the circumference of the head, the height will be 17 centimeters when worn. In order to change the size of the cap, it is necessary to reduce or increase the number of columns along the head circumference and the number of rows in height. You can also achieve a different size, if you take a yarn of a different thickness.
Further description:
Schemes knitting additional items: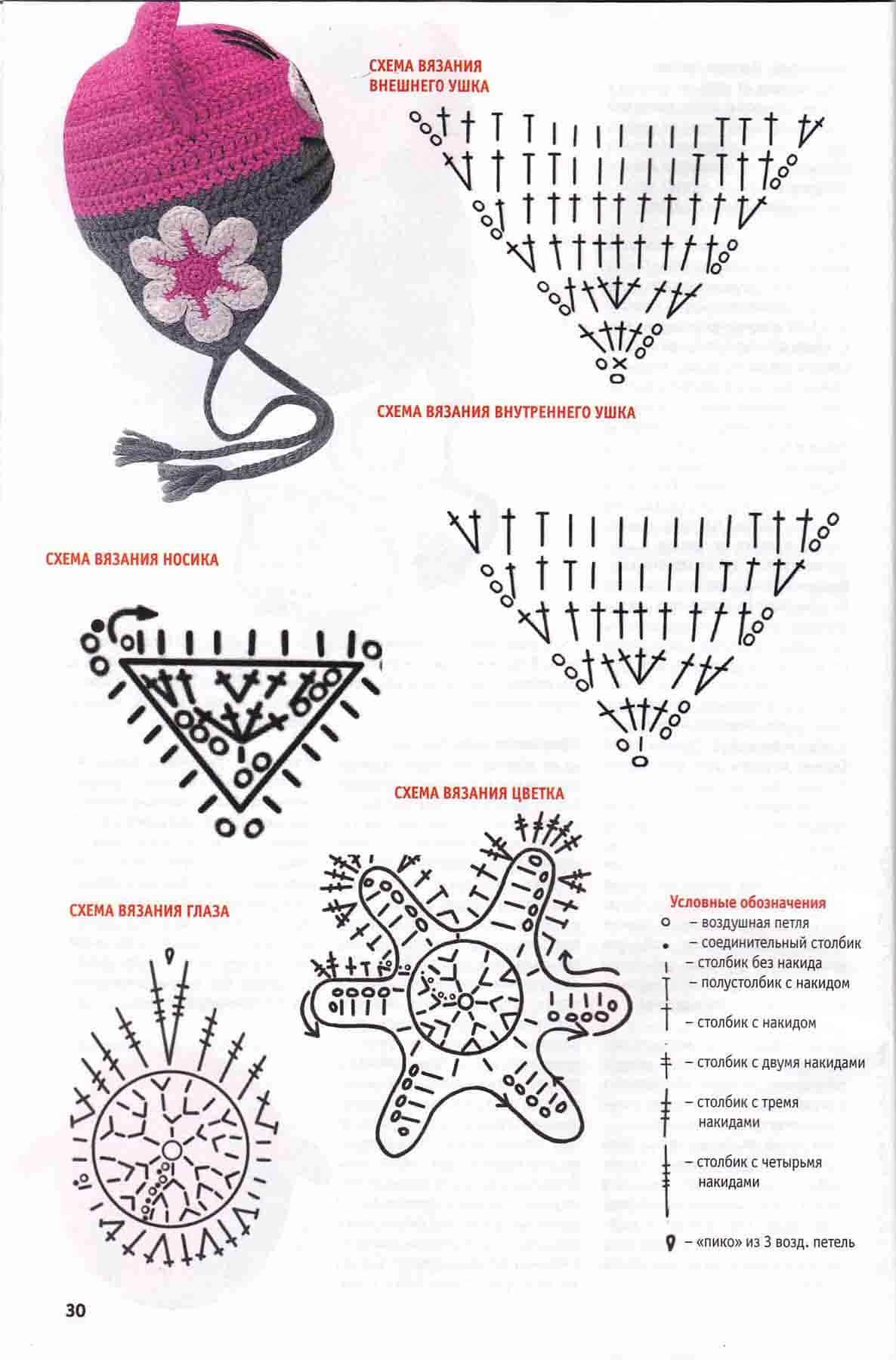 Let the time for knitting fly by!
Добавлена: Tuesday October 15th, 2013 Обновлена: Wednesday December 18th, 2019