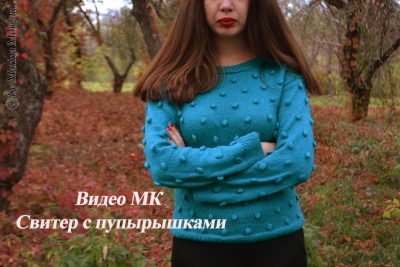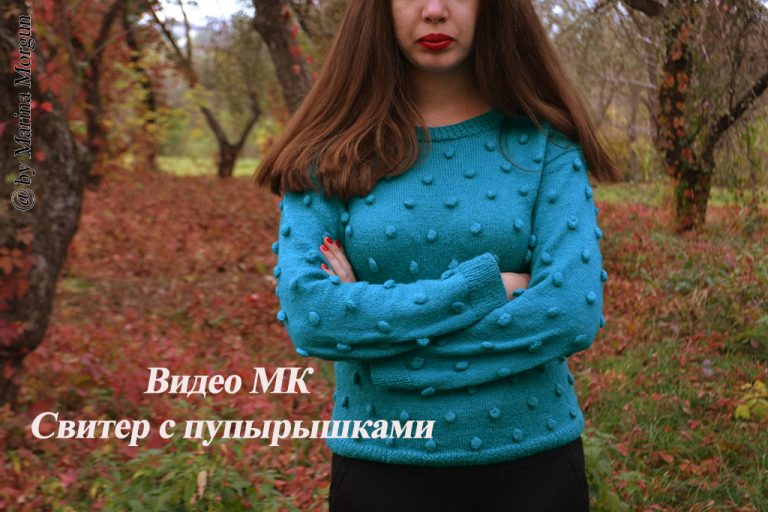 Stylish and fashionable ♥ knitted sweater with pimples (knobs) knitted from mohair. To see and buy one in the store – you definitely will not succeed!) You can either knit such a pullover yourself (by looking at my master class), or order a needlewoman to tie it for you))
In this article you can watch a video review of this sweater, as well as a video master class.

I tied this sweater two and a half years ago, I started to shoot a master class about him, but then I successfully abandoned it. And so, just recently, I decided to open my YouTube channel:

More photos of sweaters: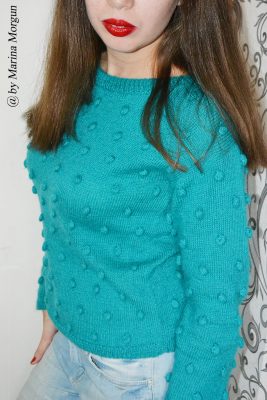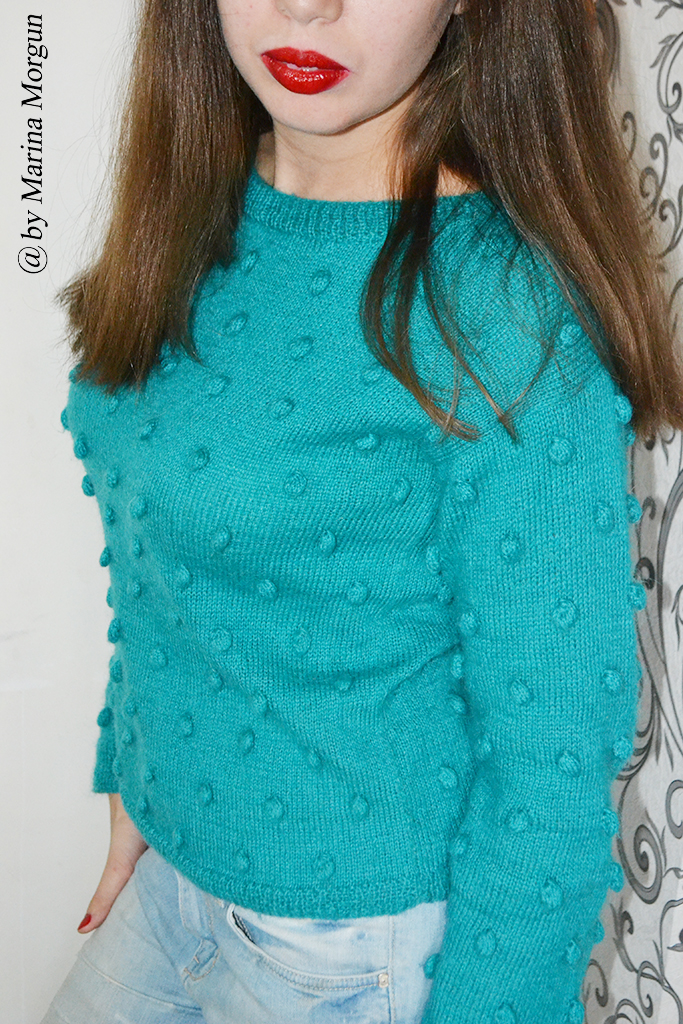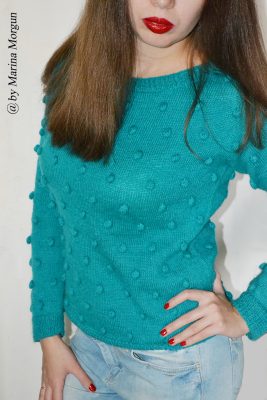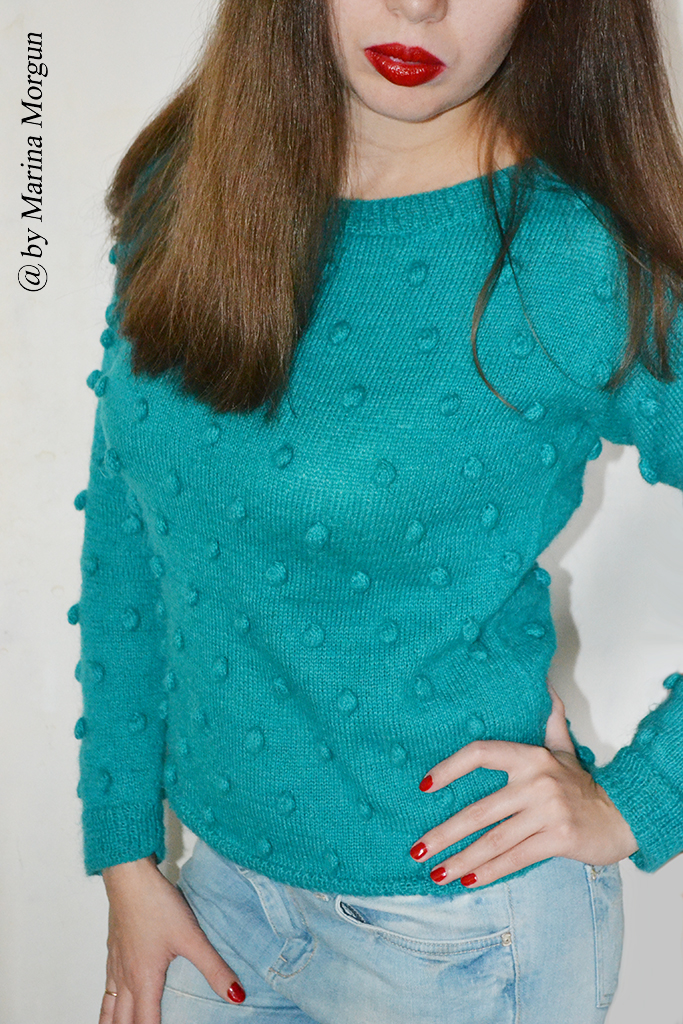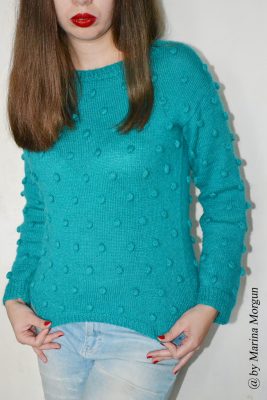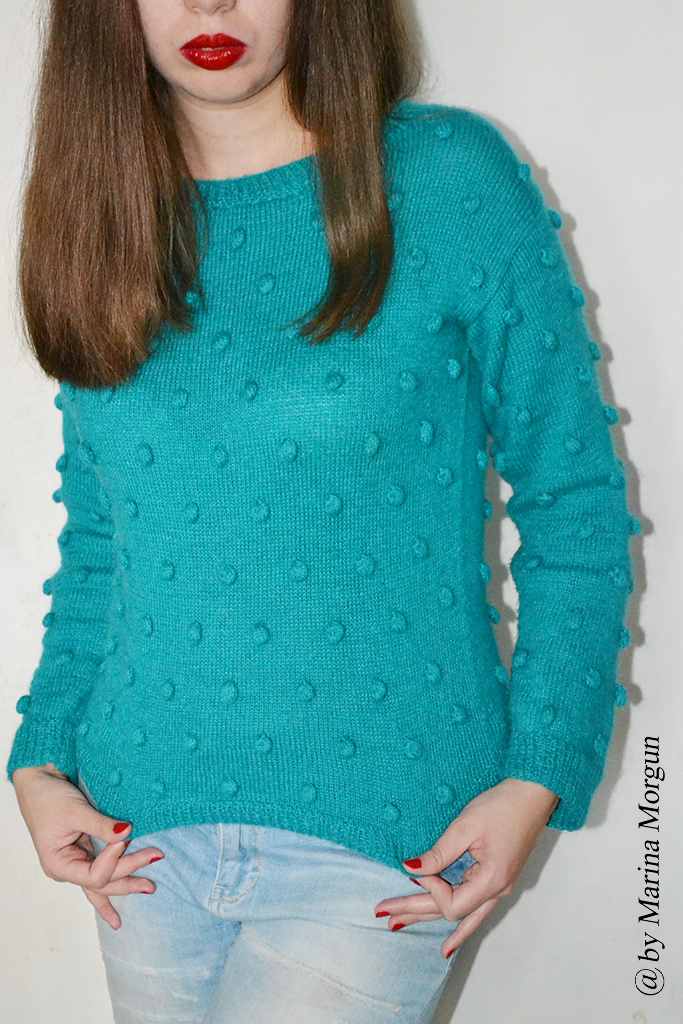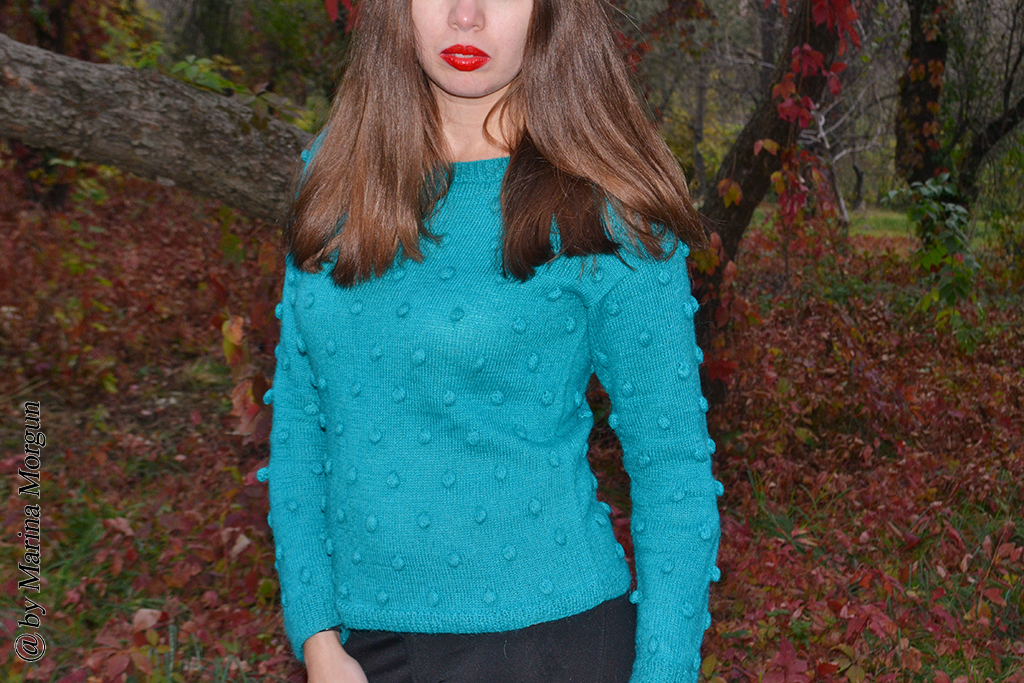 I remembered that I have captured video on a computer, I decided to mount it so that it would not be wasted … Also, I shot a video – a review about this sweater, in which I show and tell how it looks now, from which yarn He knitted, what needles and others.
What about yarn – it is still preserved not quite badly (I was knitting from Angora de Luxe), but there is thorniness. On this, if you have a very delicate skin – then I would advise you to replace the yarn with a softer one.
If you want to keep "shaggy", then you can take a real angora, although it will cost much more expensive, unlike the Turkish mohair!) But also this sweater will look nice from merino wool or even from cotton – a summer option. Although I am personally satisfied with the version of the mohair! Well, it tingles a little, well, but it's warmer in it, and I'm not cold!)) In general, in the video review, I also talk about what I knitted with smaller needles than the yarn manufacturer suggests. For this reason, this could be the cause of pricklyness.
Here is a link to the video – an overview of knit sweaters:
And this is a link to MK:
I wish you a pleasant viewing, and do not forget to subscribe to my channel!)
Also put likes and write comments, I will be very pleased!))
Sending on master class sweaters
Follow me on Instagram: https://www.instagram.com/by_marina_morgun/
Добавлена: Monday September 3rd, 2018 Обновлена: Saturday February 22nd, 2020