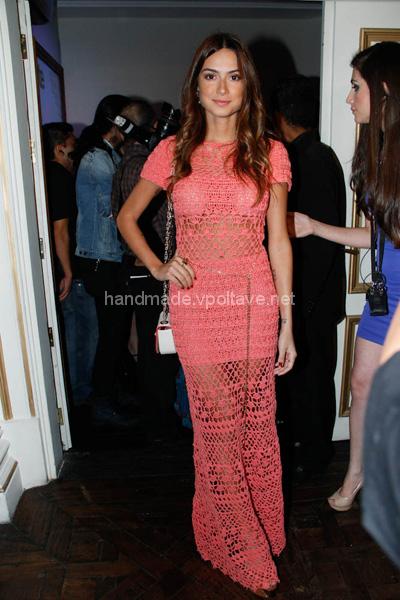 Schemes and descriptions are created only for the most beautiful and valuable models. This is a romantic, elegant crocheted dress. Its designer is Lilly Sarti, this explains the exquisite taste of the dress, which corresponds to the current fashion.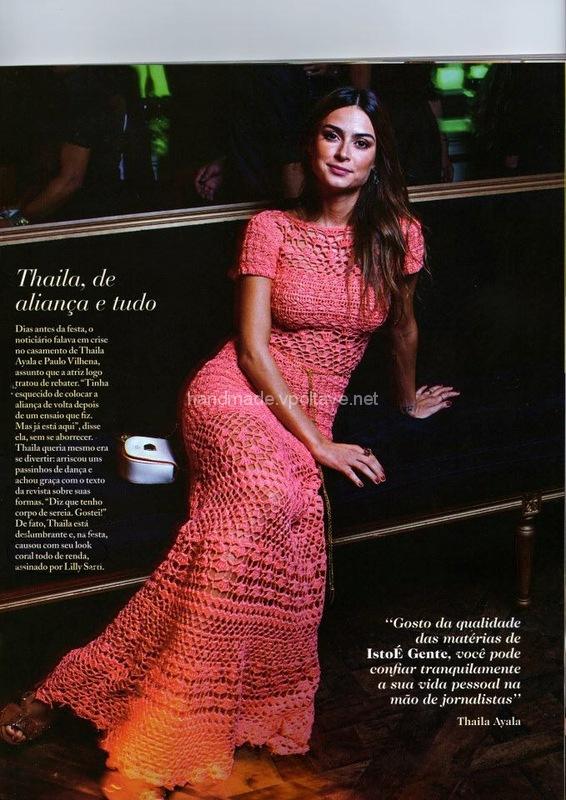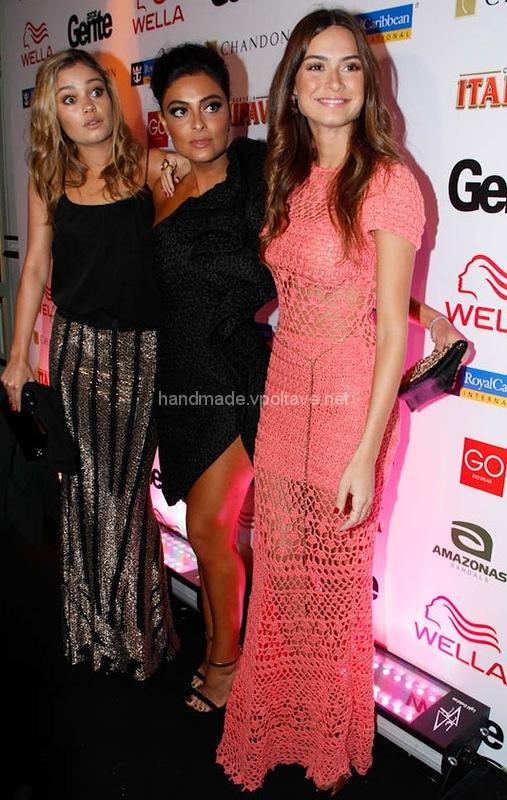 It is possible to dress a dress both for evening walk, and for a daily dress. And if you make a lining, it can be used as a classic outfit.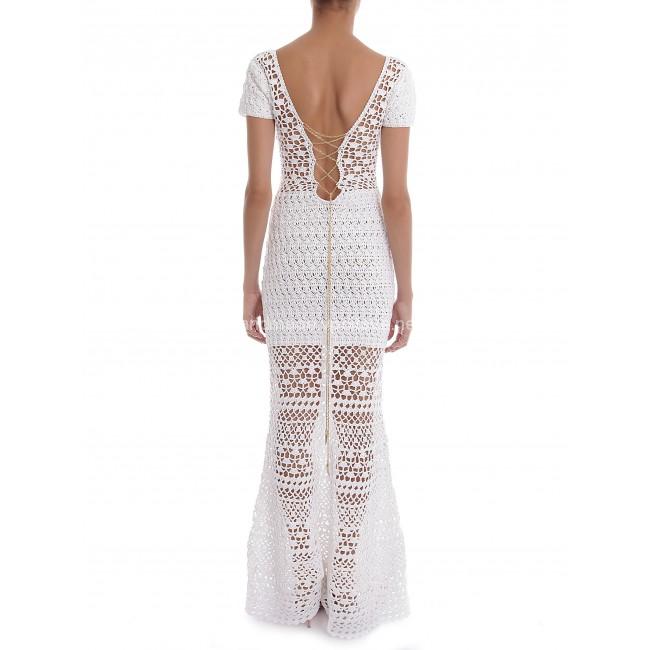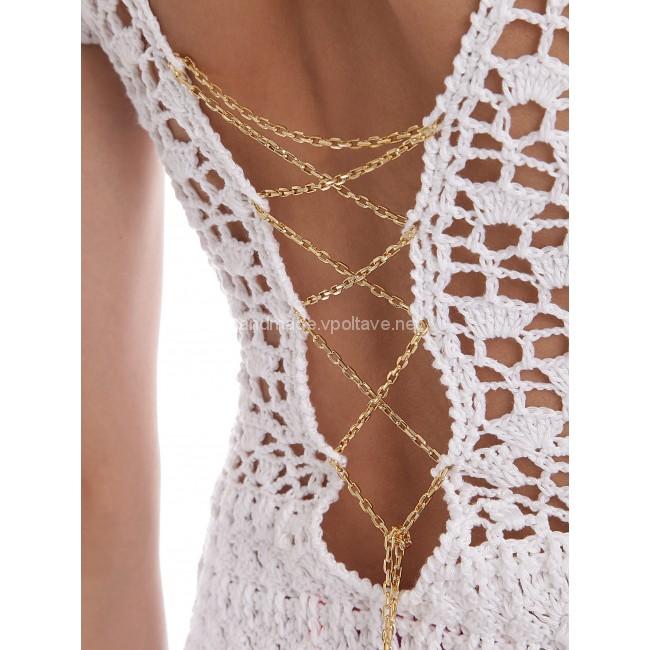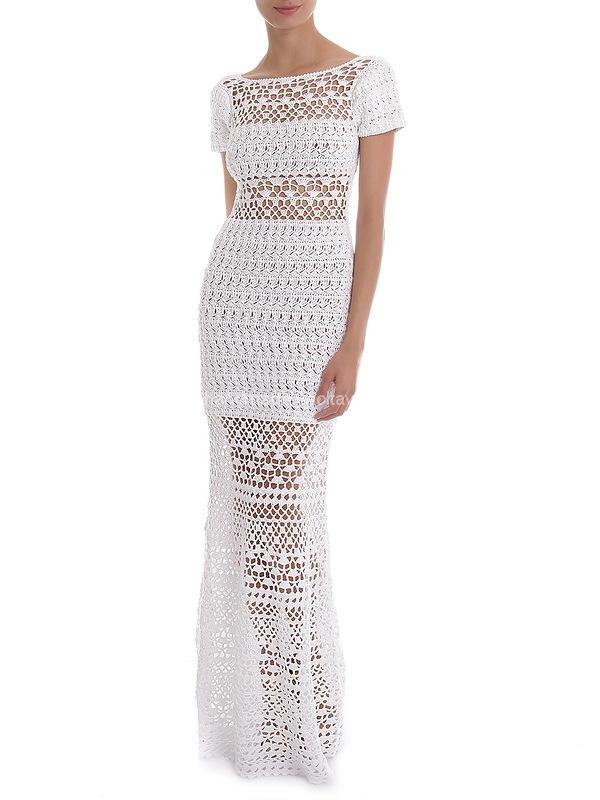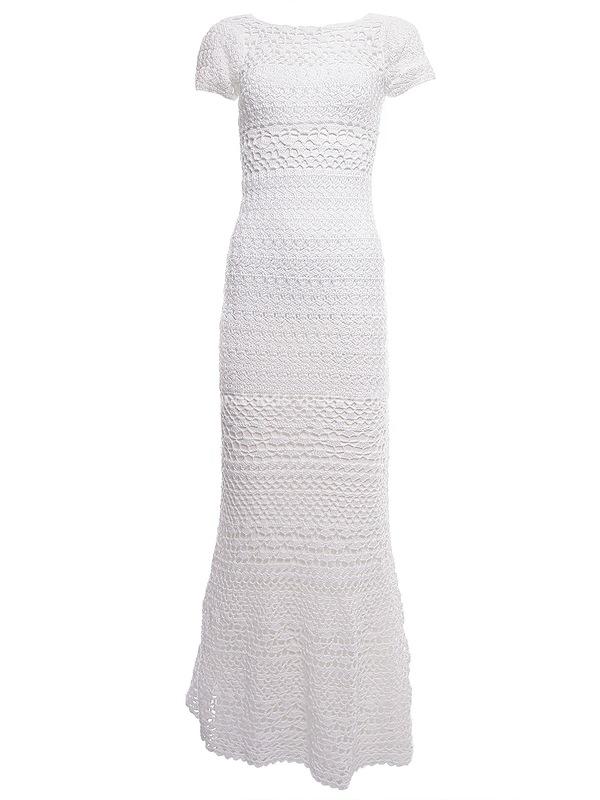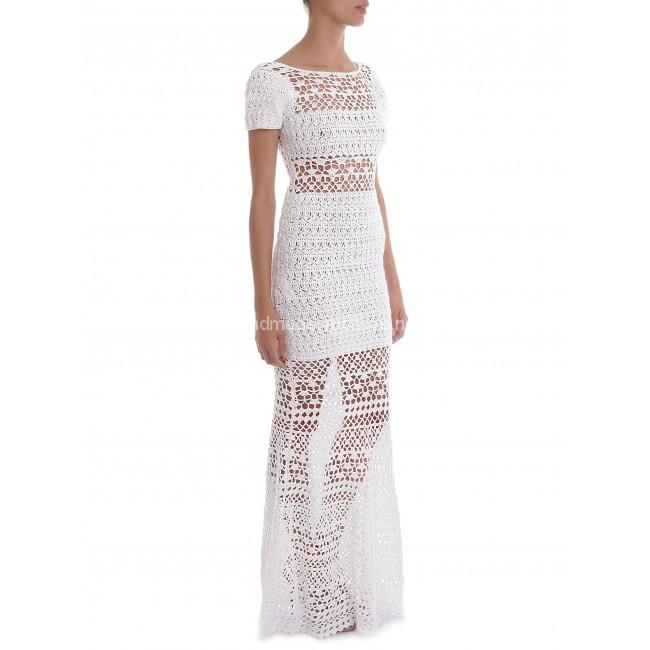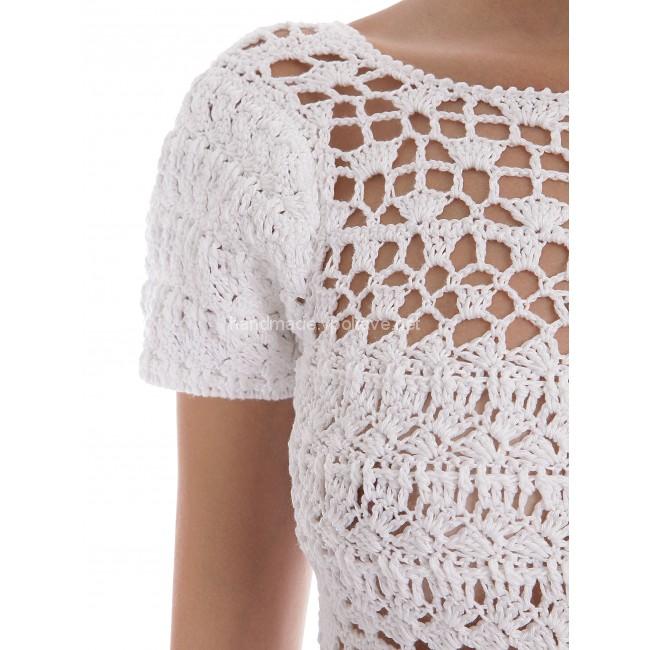 If you look at the dress closer, you can see the details of its openwork patterns, which alternate in a knitted fabric. Behind us we see a deep and sexy neckline, into which a gold chain is woven.
Pay attention to the technique and order of knitting patterns. Before you start knitting, you can make a pattern. This will simplify the robot. You need to know that before you start to knit the next pattern, you need to knit an intermediate one, see below:
Intermediate pattern

The dress must be knitted starting from the bottom to the top, and at the same time we start knitting with a dense (main) pattern.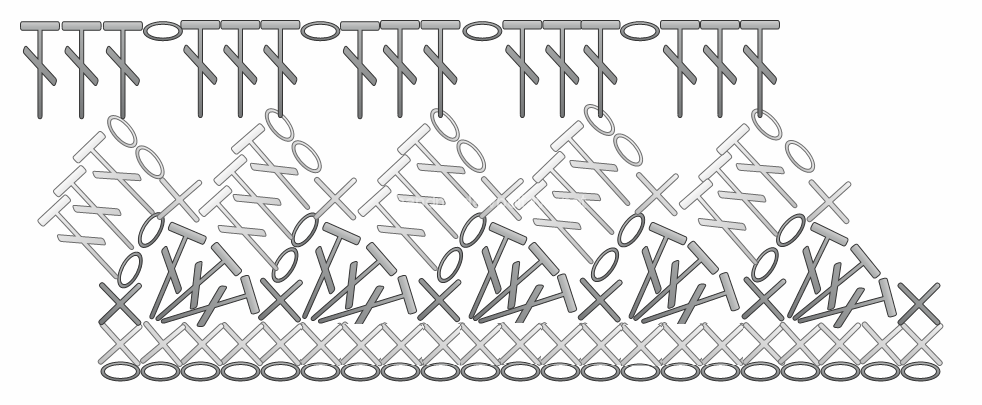 When you tied the fabric you need are the main pattern, we continue to knit the following, by comparison, transparent pattern. As you begin to knit this pattern, there is a difference in knitting the back and front. This is a scheme for the front of the dress:
Tracery pattern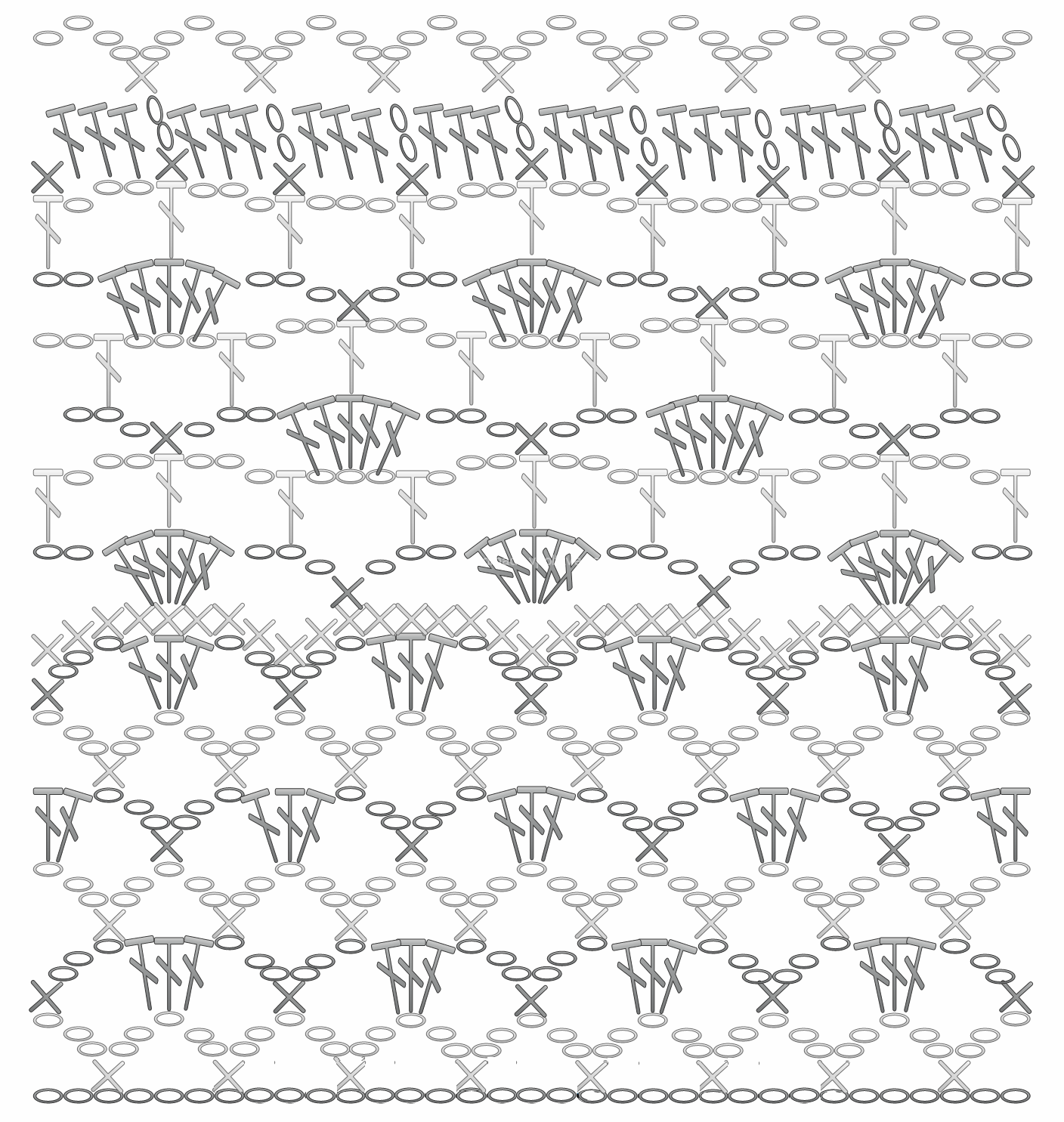 Linking the necessary length of the canvas go to the main pattern, perform three reports, in the latter we begin to make shortcuts for armholes.
Next, knit another report openwork pattern.
We knit a back at will what you want. If you want to repeat the original, then knit two openwork stripes, the height of which is symmetrical with the front part, they must be mirrored.
Upper back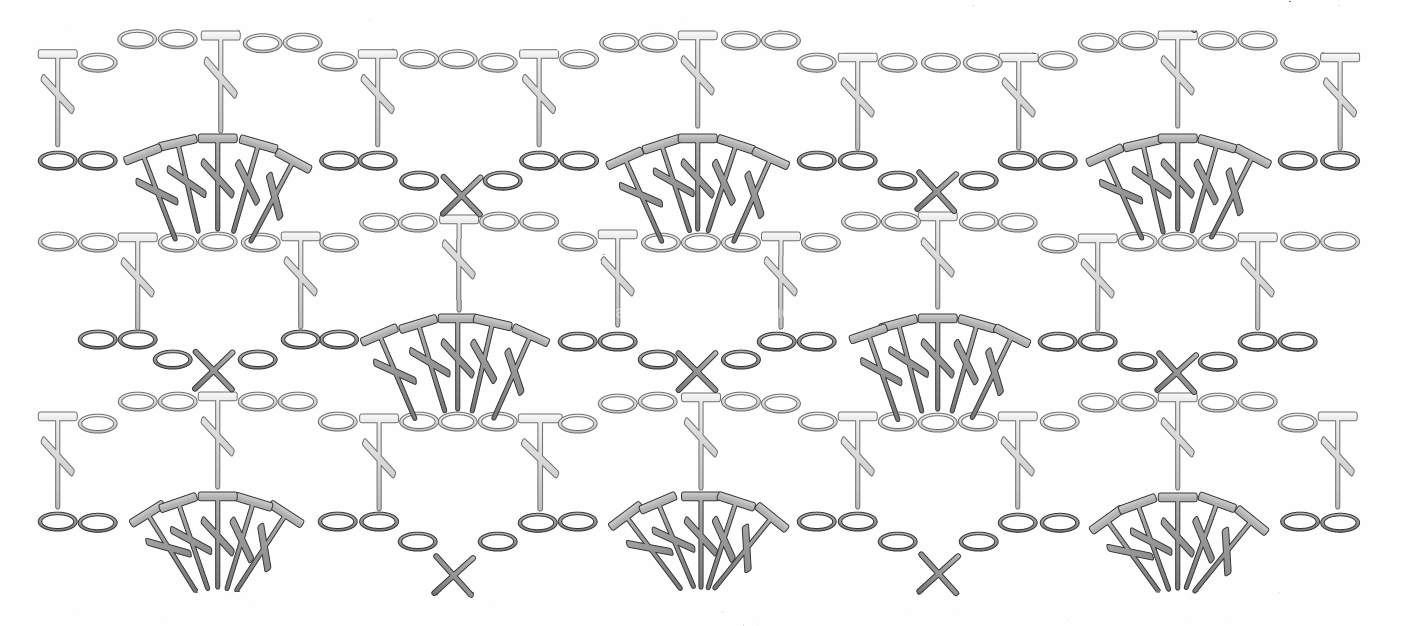 Now knit in the other direction, changing direction. You can also knit in a circle with an openwork pattern, which was used for the upper front part of the dress. The number of reports individually.
The closing step will be the sleeves. They fit the basic pattern, for each individually.
After all stages of knitting, we give the dress a proper shape. We erase in manual, we dry and we do final fitting. The robot is over!))
Добавлена: Tuesday September 24th, 2013 Обновлена: Friday January 10th, 2020