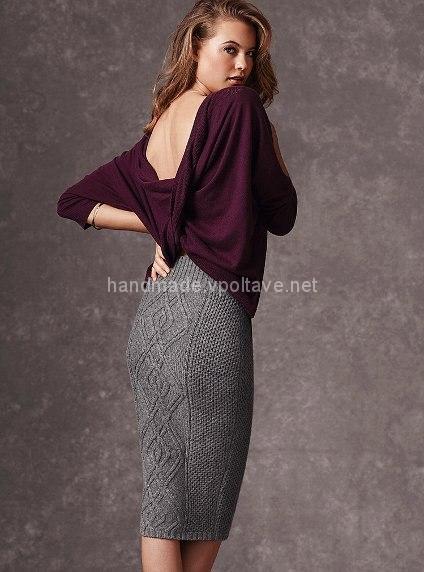 Who said that a seemingly simple thing cannot be stylish? Just look at this wonderful knitted skirt with a beautiful pattern in the middle. It is not difficult to knit at all, but it looks not at all easy, but very attractive and interesting.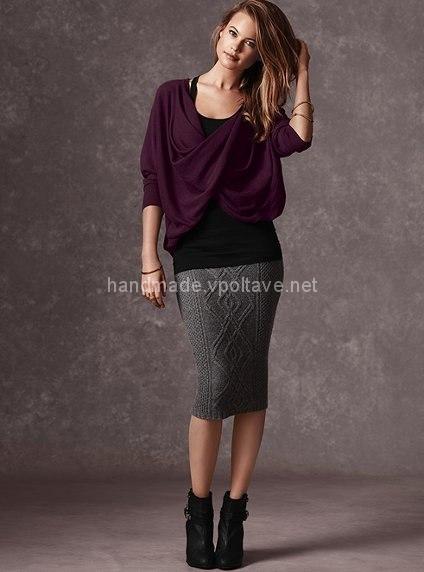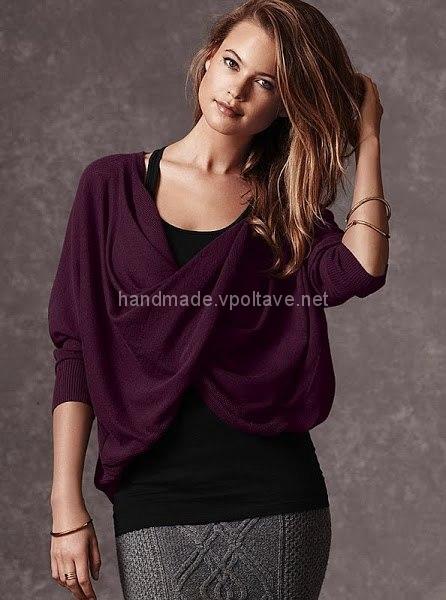 For size 46 skirt will need:
400 grams of fine yarn in the composition of which 70% wool and 30% acrylic, 400m / 100g.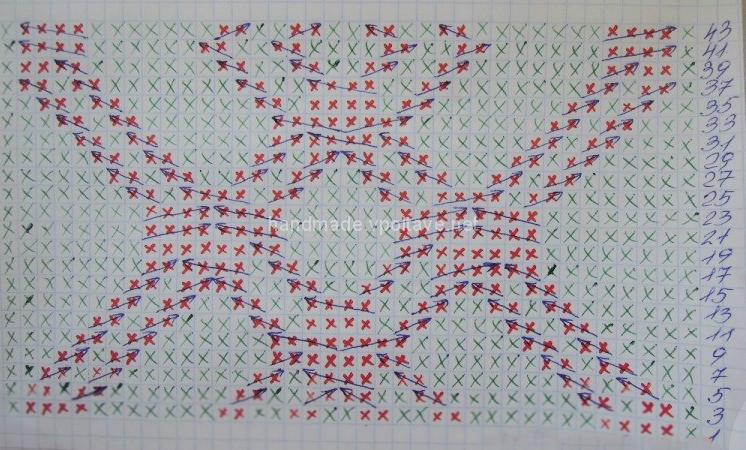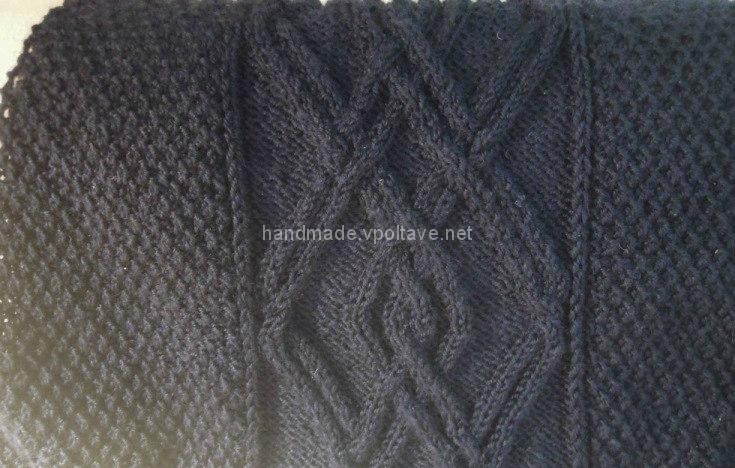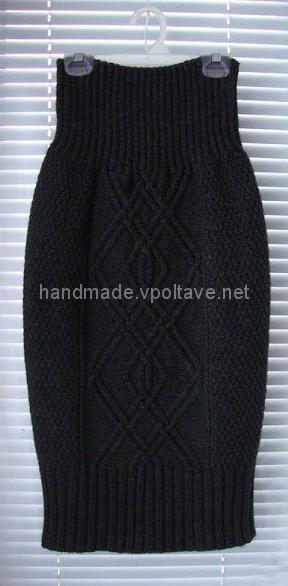 Knitting skirts:
We begin work in the direction from bottom to top. Before you start knitting, you need to make a pattern of the skirt according to your measurements and knit a garter stitch pattern in order to determine the density of your knitting. All this we do to ensure that your skirt will match the desired size.
Start knitting. We collect the number of loops you need and we knit with a rubber band 2 x 2 (2 face and 2 purl loops) 2 cm long. After we go to the main part of the pattern.
The pattern of Aran should be in the center, and on the sides we knit a "pearl" pattern.
When knitting a skirt, we make a decrease on the sides of the panel according to the pattern. Having tied up to the waistline, we knit 8-10 cm with an elastic band 2 x 2.
To make the skirt better seated on the figure, we tie in spandex (elastic thread) along the elastic loop on the upper edge.
Добавлена: Tuesday September 17th, 2013 Обновлена: Thursday January 9th, 2020