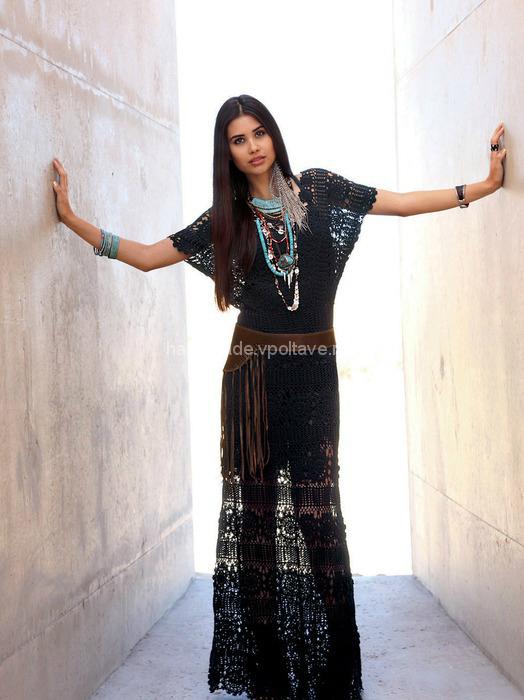 A stunning, elegant summer dress crocheted from motifs. It looks very tender and reminds of lace at the expense of thin threads. It can be supplemented with accessories, and then you will definitely look irresistible. Wearing it, you just can not avoid the amazed looks of others.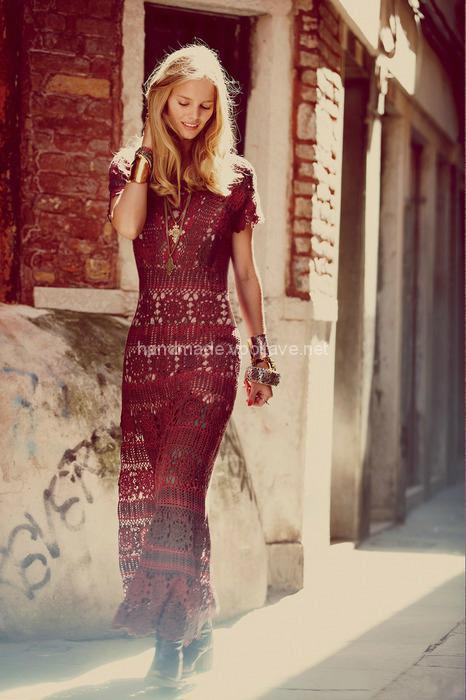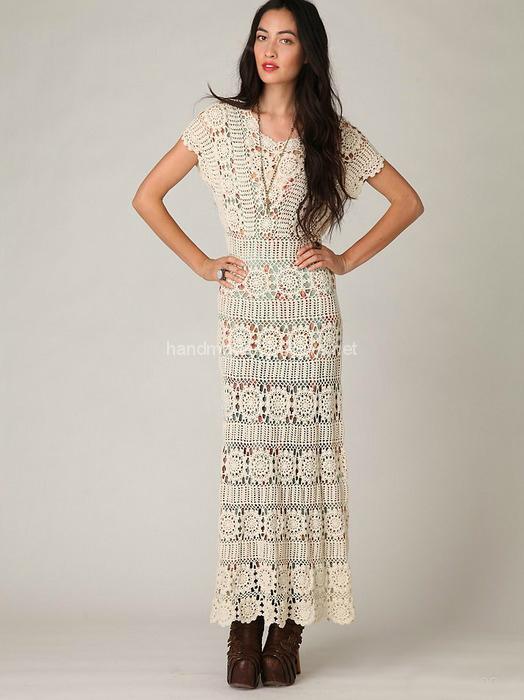 For knitting a dress, you can use cotton yarn or whatever you like, with a yardage of approximately 225 meters in 50 grams of yarn, or even thinner. Hook take not big, somewhere number 1-2, respectively, the selected yarn, no longer needed, otherwise the dress will not so tender. Before you start knitting, you can make a pattern, for more precise knitting of the size you need.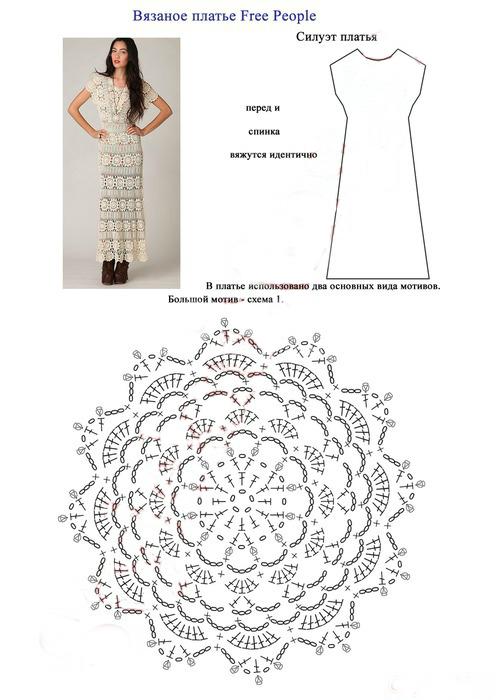 The dress uses two main types of motifs, large and small.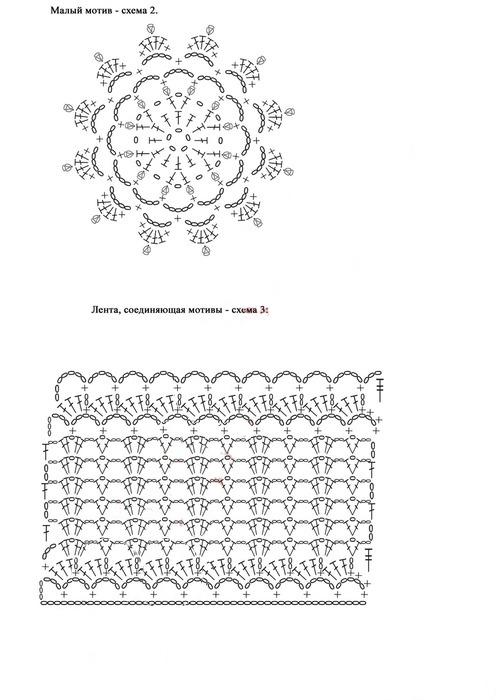 Build a bodice in any case depends on your size and can vary. In the original in different versions of the dress assembly is also different.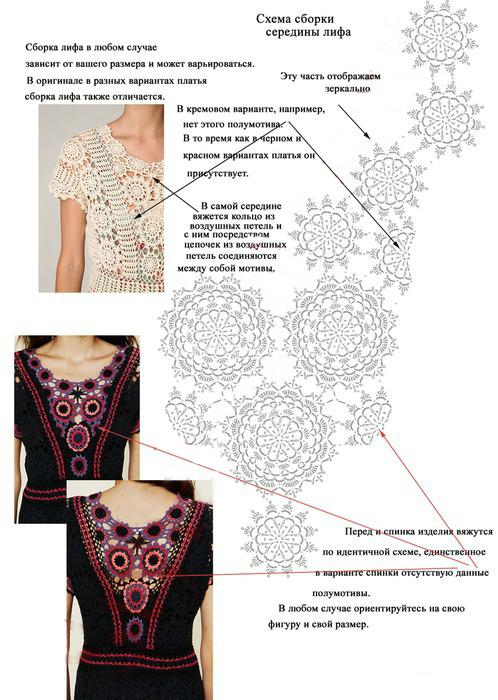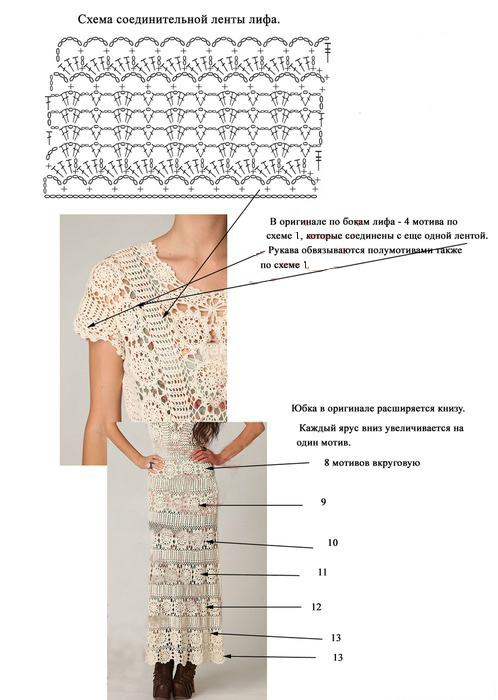 We connect motives as follows:
Good luck to you knitting !!!
Добавлена: Tuesday October 8th, 2013 Обновлена: Wednesday December 4th, 2019