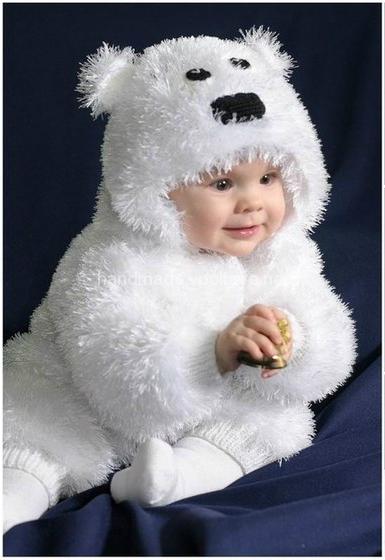 Warm knitted suit for your baby. It can be used both for holidays and in everyday life. And the child will be happy to wear it, knowing that it was taken care of by his beloved mom. Make it pleasant to yourself and your child!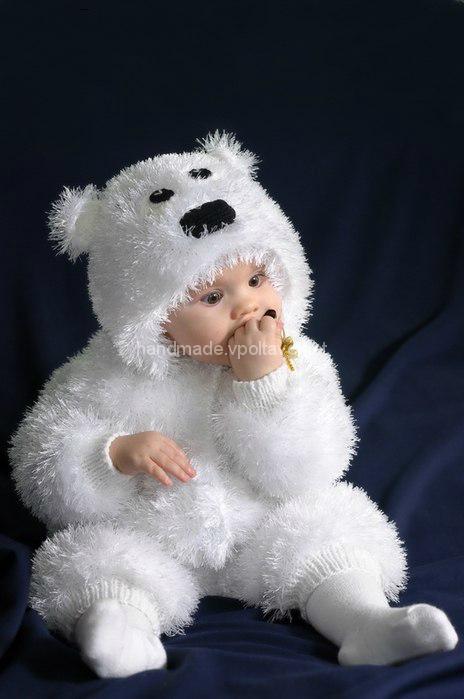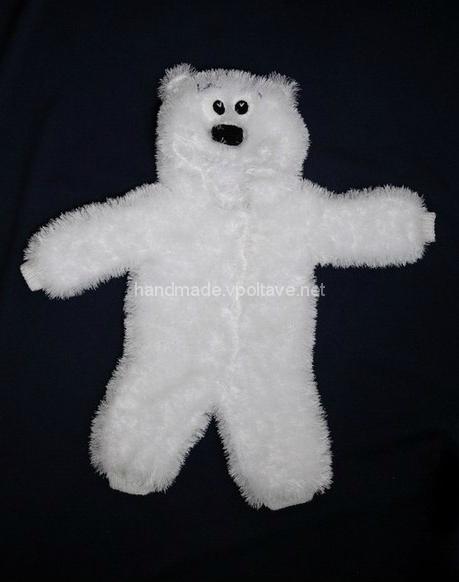 To make it, you will need: 500 grams of yarn "grass" nisan yumos in white, which contains 100% polyester, measuring 180 meters in 100 grams; lanoso GATO is white in color, containing 100% acrylic, with a meter size of 250 meters in 100 grams; a bit of black yarn. As well as 5 spokes, or circular needles number 2 and number 3; hook number 3; buttons of diameters of 15 millimeters – 5 pieces.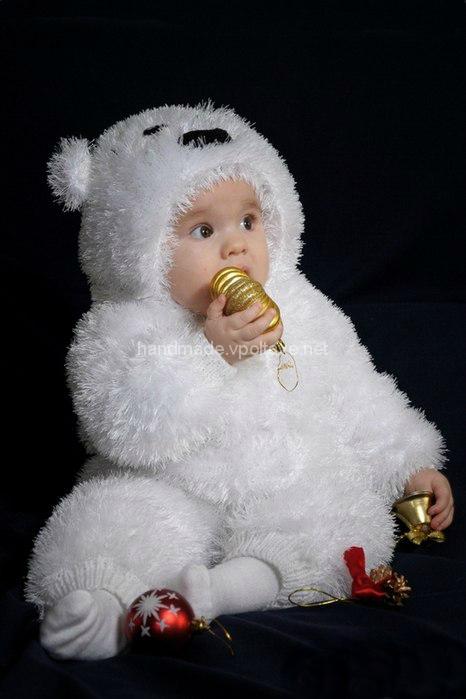 Further description: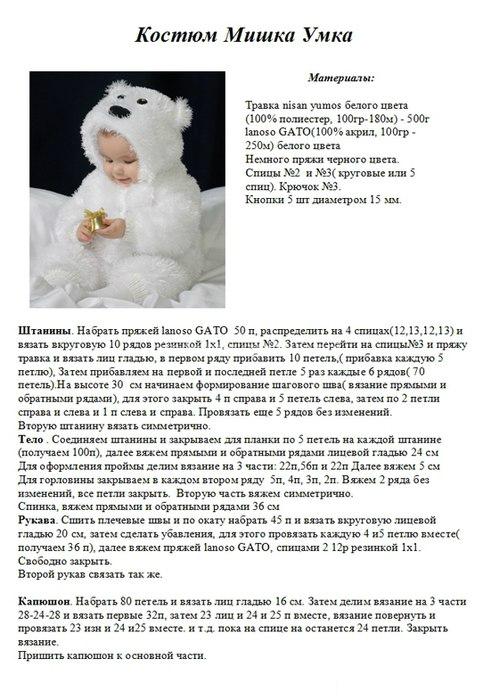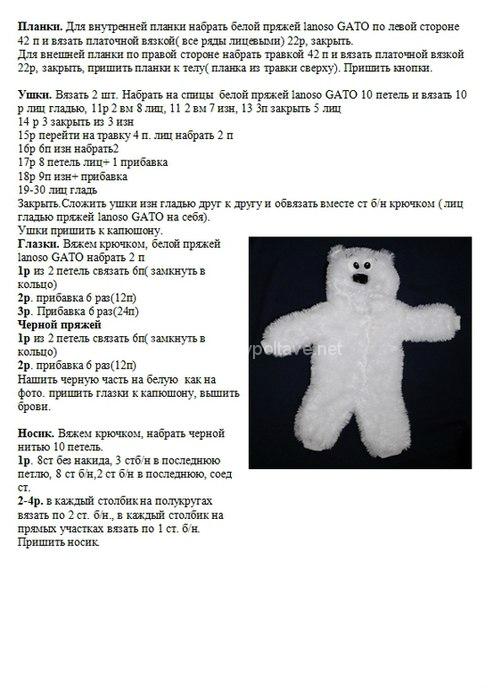 We wish that knitting was always a pleasure !!!
Добавлена: Monday October 14th, 2013 Обновлена: Thursday December 12th, 2019