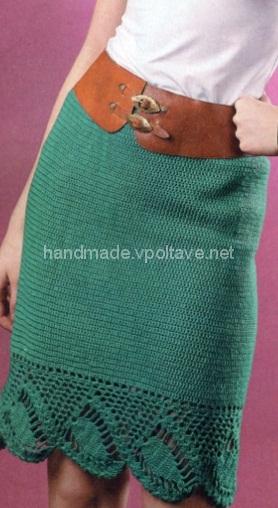 A tempting skirt idea was published in a knitting magazine. It is crocheted, and not at all a complicated pattern. You can safely wear such a skirt even in the cold season, and are not afraid to freeze, because if you take the yarn with the addition of wool, it will turn out to be very warm.

For knitting you will need: green yarn in the composition of which is 100% acrylic, hook number 3 and elastic.
Description robots and lace scheme:
We wish to tie the skirt in one breath !!!
Добавлена: Saturday October 12th, 2013 Обновлена: Thursday December 12th, 2019