Delicate openwork socks can be used both for home use and for walking. Much depends on the yarn, which you will knit them. They may be quite summer and warmer. But in any case, you will feel very comfortable and attractive in knitted socks!

For knitting you will need: yarn consisting of 75% wool and 25% nylon, 202 meters in 50 grams, about 2 skeins, and also needles No. 2.5. And if you take a yarn such as cotton, acrylic or similar, the socks will turn into summer
Further description: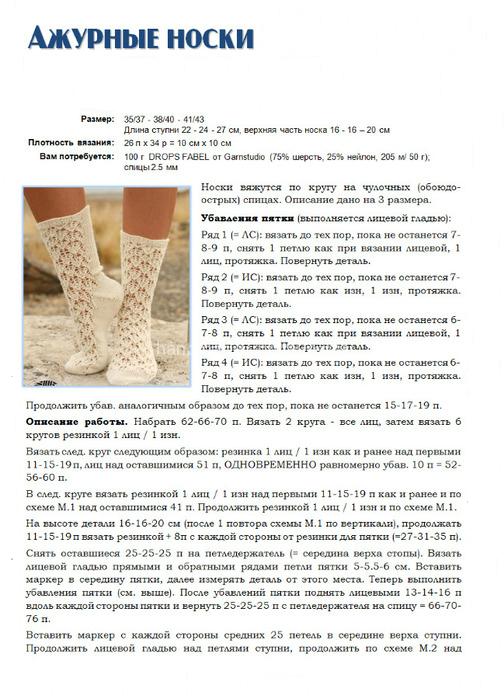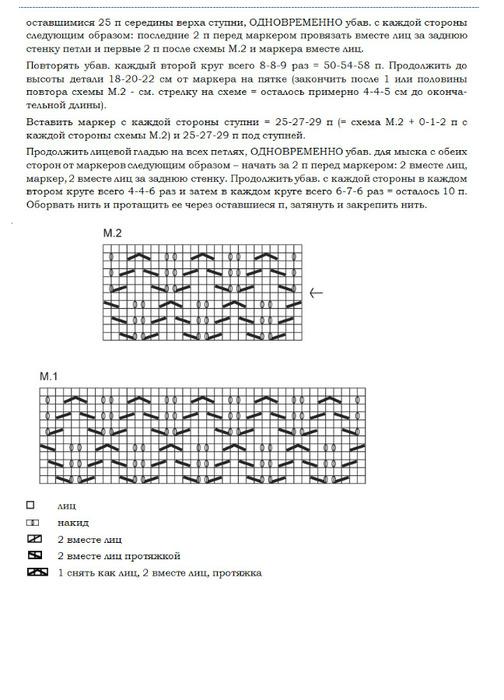 We wish you a pleasant stay for your favorite business !!!
Добавлена: Saturday October 12th, 2013 Обновлена: Sunday January 12th, 2020