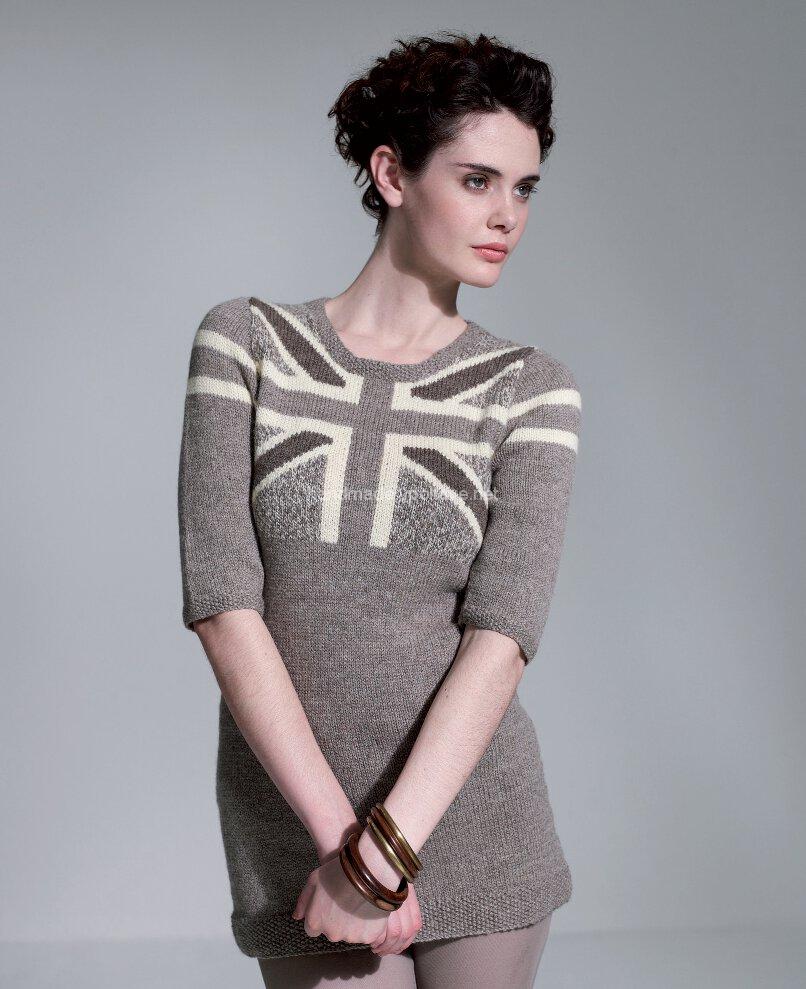 Youth and very stylish tunic, which makes it possible to show their beautiful legs. It can be worn as a short dress, just under the tights and long boots. And the British flag on the tunic is not just a symbol, but also a favorite thing in the wardrobe of every fashionista. Everyone can dream about such a thing, but not everyone can get it. And you have the opportunity to translate your dream into reality with your own hands.

For knitting you will need: Rowan British Sheep Breeds DK yarn in 50 grams in light brown – 7-8 skeins; brown – 1 hank; melange – 1-2 hanks; white color – 1-2 hanks. As well as the needles number 3.25 and number 4.
Further description:
We wish patience !!!
Добавлена: Sunday October 20th, 2013 Обновлена: Sunday January 12th, 2020