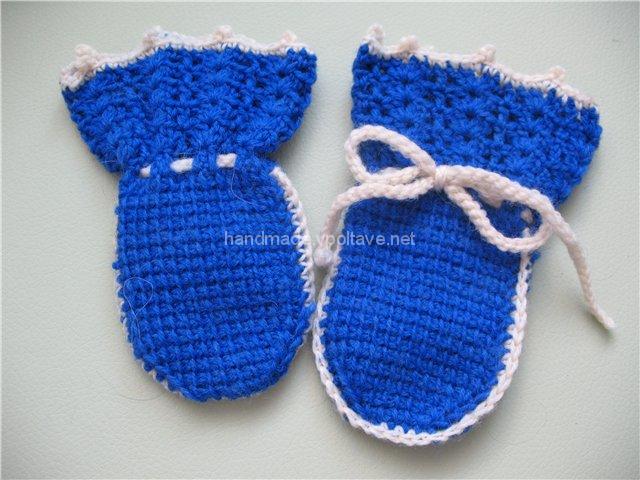 Do you want to warm and at the same time decorate the hands of your baby? Crochet mitts – this is what you need! And the embodiment – will be fast, because knitting mittens, and even on a small handle, just will not take a lot of time. But how nice to do something with your own hands for your beloved, little man.
For knitting you need: 40 grams of blue (or other color) yarn, which contains 100% wool, or wool and some white yarn, as well as Tunisian (long) hook No. 3.
Mitts made in the technique of Tunisian knitting. Knit on 2 details for each mitten according to the scheme: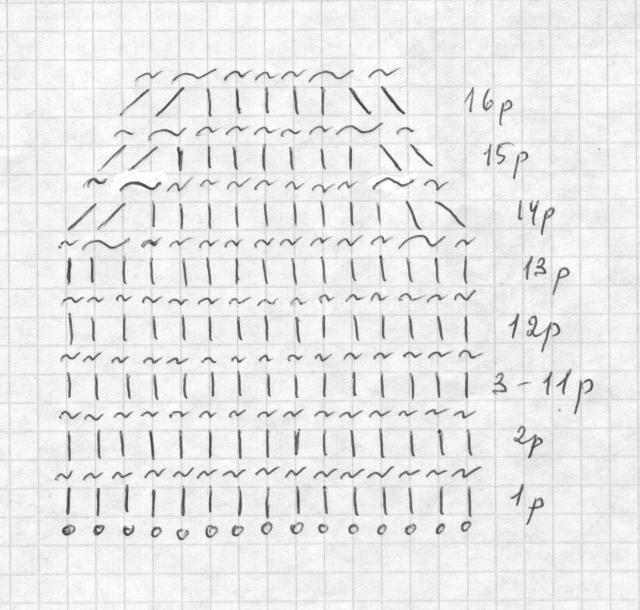 Next, we fold in two parts with the seamy side inward, and we join them, on three sides, with columns without single crochet of white yarn.
Then we tie up the top of the mitten, with blue yarn, with single crochets in a circle in 1 row, after which we knit 7 rows of lace according to the following scheme: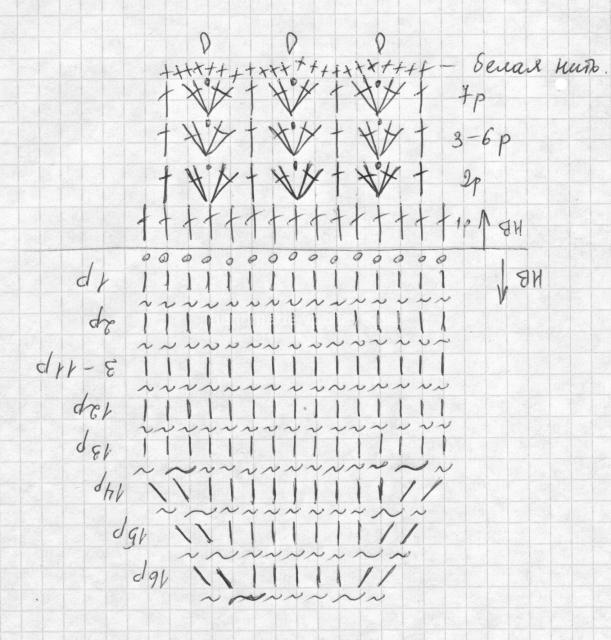 The last, 8th row of strapping is performed with white yarn.
For cords, with white yarn, we make a chain of air loops of the required length and knit one row of connecting strings along it. We pass the string through the double crochet stitches of the first edge trim. Mitts are ready!
Добавлена: Saturday October 19th, 2013 Обновлена: Sunday December 22nd, 2019